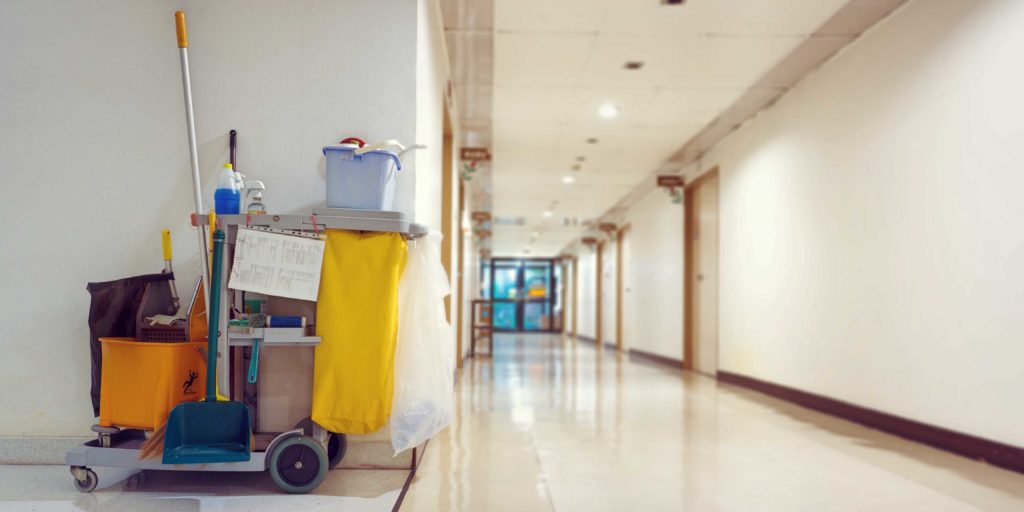 Best Practices For Commercial Cleaning in Springfield MO
In your own home, you can be as clean or as dirty as you like. Love to throw your clothes on the floor? No problem! Enjoy eating dinner on your (crumb-filled) couch? Go right ahead. Think of vacuuming as a bi-annual chore? That's your prerogative.
However, commercial spaces are different. They get dirty more quickly, it's a shared space with more people, and a dirty commercial space can have a negative impact on the perception of your business and make your employees less productive. If you're having trouble keeping your commercial space clean, check out our best practices for commercial cleaning in Springfield Missouri.
Establish Clear and Firm Rules
If you want everyone in your office to be on the same page regarding cleaning (and to hold each other accountable), you need to establish a clear set of rules. Consider holding a team meeting to brainstorm ideas and then send a friendly e-mail announcing the full list of cleaning rules and chores.
Create Reminder Signs
Even the most well-meaning people can forget important rules when they're busy, rushed, or stressed. Remind them of the office's cleaning rules using bold, hard-to-miss signs. For example, place a sign above the microwave to remind coworkers to immediately clean up explosive microwave meals. Or, hang a sign above the drying rack to remind everyone to put away dishes and silverware each time they add something to the rack.
Schedule Major Cleaning Duties
For important and more elaborate cleaning duties, consider creating a schedule so that everyone in the office knows who is responsible and when. For example, perhaps everyone will take turns cleaning the bathroom once a week.
Or, there could be a designated hour of cleaning every two weeks in which each person is assigned a task (vacuuming, cleaning windows, dusting, etc). The key is to schedule these big cleaning tasks ahead of time so that the office doesn't slowly descend into cleaning chaos and frustration.
Consider The Details
There are small things you can do around your office or commercial space to promote organization, sanitization, and general cleanliness. For example, have you placed hand sanitizer in strategic places, such as near phones and keyboards? Have you added mats inside all the entrances, so that mud and dirt isn't tracked through the building? Do you have an easy-to-use organization system? Do all employees know where to find basic cleaning supplies within the office? Consider employing these little details to make a big difference.
Call In The Pros
If cleaning duties are lowering your employees' productivity and creating tension in the workplace, you might want to hire a janitorial service. With their professional equipment, commitment to high quality, and cost-effective service packages, janitors are a great (and some might say essential) addition to any commercial space. You might also consider hiring professional cleaners for one-time jobs, such as cleaning windows, stripping and waxing floors, and steam cleaning carpets.
Struggling to tackle commercial cleaning tasks on your own? Why not hire a team of pros? If you're searching for a reliable and reputable commercial cleaning company in Springfield Missouri, contact Grime Scrubbers. We do everything from commercial cleaning and floor care to window cleaning and construction cleanup. If you're interested in learning more, give us a call at 417-864-8862 or click here to receive a free quote.