Cleaning a Microwave – Professional Cleaning Services Springfield MO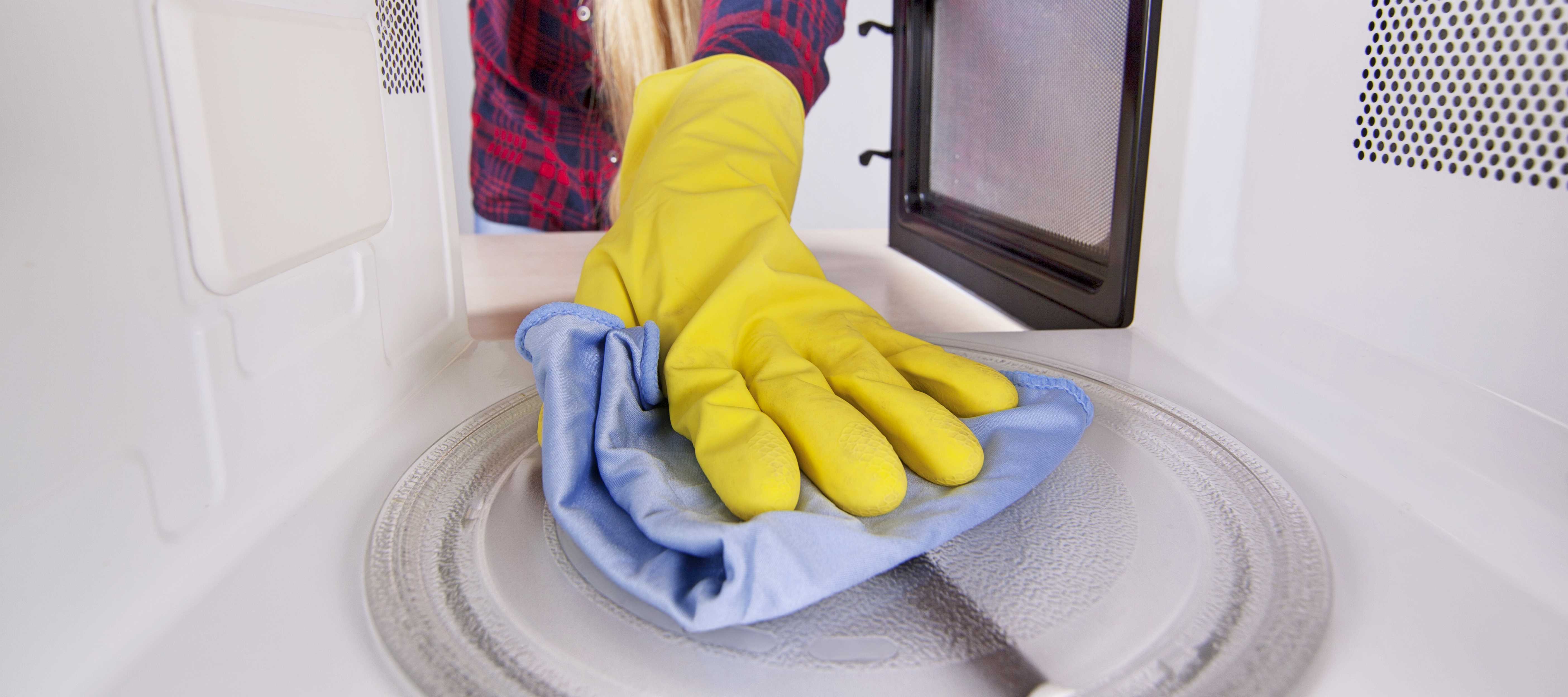 Fess up: have you ever left a mess in a microwave? Most of us have been guilty of this unsanitary sin at one time or another. If you did it in the privacy of your own home (and you live alone), that's your prerogative. However, if you've ever left splattered marinara sauce or chili sitting in a microwave used by others (your office's microwave, your family's microwave, your roommate's microwave), you clearly need to learn how to clean a microwave quickly. Whether you wipe it up straight away or clean it up a few hours later, taking care of microwave messes isn't difficult if you know the right techniques. So next time, instead of sneaking away and hoping someone else cleans up your mess, accept responsibility. You'll be surprised how easy it is to learn how to clean a microwave quickly.
General Tips
Before we teach you how to clean a microwave quickly, let's go over some basic tips that will keep your food contained and your microwave cleaner for longer. First, if there is a food explosion, clean it up right away. Warm, soft food is easier to wipe up than cold, hardened food. Second, cover your food, especially if you think it might bubble up or explode. You can use a lid, a plate, a microwave cover, a paper towel, or plastic wrap (microwave-safe only). Third, do not touch the microwave's handle or buttons with dirty hands. If you forget, wipe down the microwave's exterior afterward with a multi-purpose cleaning product.
How to Clean a Microwave Quickly
Whether you're at home or at the office, use this simple process to clean your microwave fast. It's the perfect method for major food explosions as well as general buildup and grime. All you need to do is follow these six simple steps:
Find a microwave-safe container (a bowl, measuring cup, mug, casserole dish, etc).
Pour in a 50/50 solution of water and vinegar. The specific amount isn't important, but there should be about 1-3 cups of liquid total.
Put the container into the microwave and cook for 5-10 minutes. Again, the exact time isn't important, so long as you give the microwave time to steam up. The bits of food inside should soften.
 Carefully remove the container using an oven mitt.
Dampen a paper towel or rag and wipe down the microwave's interior.
Using a multi-purpose cleaner and a paper towel or rag, wipe down the microwave's exterior. Thoroughly clean and sanitize the handle and buttons.
Now that you've learned how to clean a microwave quickly and easily, teach these techniques to your family members, roommates, or officemates so that your microwave can stay clean and grime-free all the time. If you would like some help with your cleaning duties, contact Grime Scrubbers for reliable and professional cleaning services in Springfield Missouri. We do everything from commercial cleaning and floor care to window cleaning and construction cleanup in Springfield Missouri. If you're interested in learning more, give us a call at 417-864-8862.