Cleaning Hardwood Floors – Floor Care in Springfield Missouri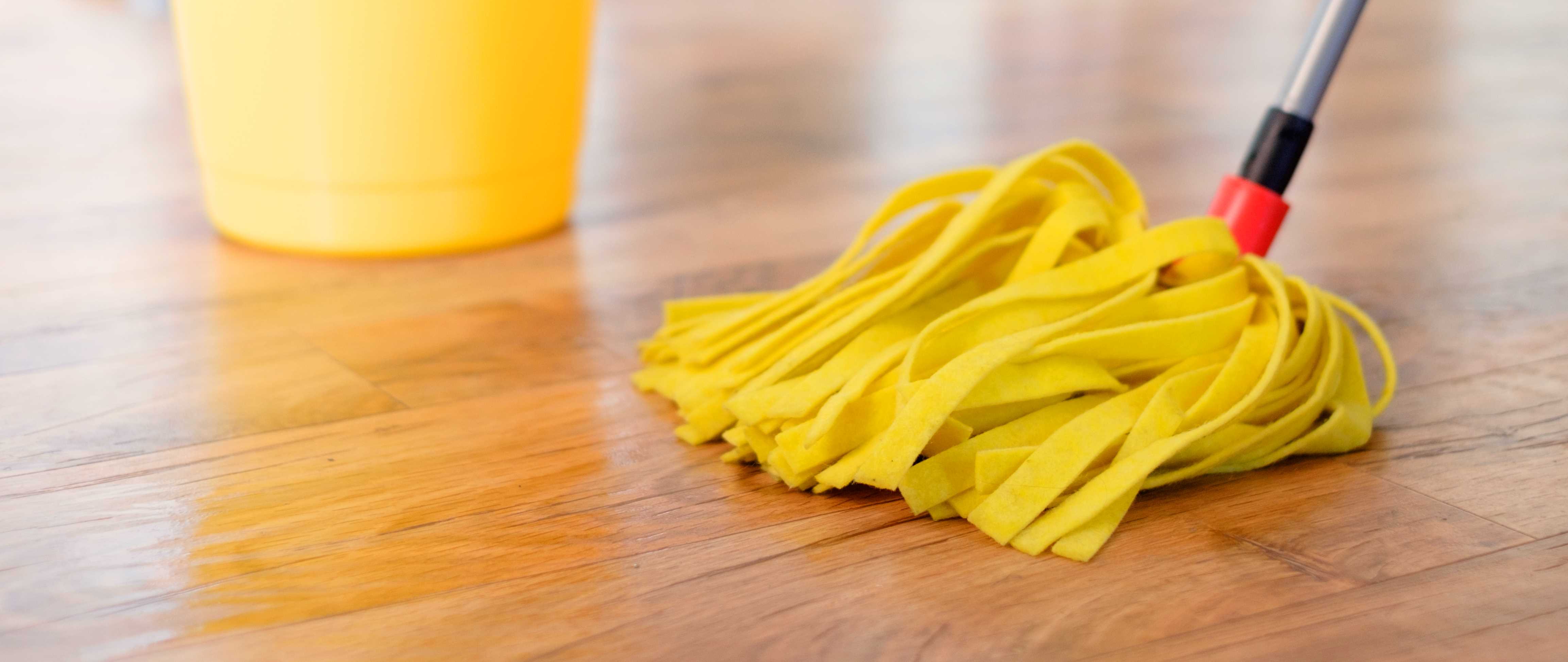 There's just something about hardwood floors—shiny, natural, elegant but never pretentious. They come in so many different types and colors, and they make such a satisfying clack when you walk across them in the right shoes. Unfortunately, hardwood floors need to be cleaned regularly if you want to maintain their beautiful finish. So, your cleaning company in Springfield Missouri is going to teach you how to clean hardwood floors properly. We'll give you some preventative tips along with basic cleaning care. So whether your floors are scuffed, a little dusty, or covered in a layer of grime, you know how to clean them.
Preventative Tips
Before we starting teaching you how to clean hardwood floors, let's go over some preventative floor care tips so that you won't have to google "how to clean hardwood floors" so often. First of all, buy some mats to place inside and outside your doors. Small and inexpensive but very useful, these mats will collect a lot of the dirt and grime that would have gathered on your floors. Next, when the weather is snowy or rainy, remember to take off your shoes beside the door (and encourage your family/roommates/coworkers to do the same). This will prevent mud, rain, snow, and rock salt from being tracked inside.
Basic Hardwood Floor Care
Of course even with those preventative measures in place, your floor will still get dirty. It's a fact of life. Dust and dirt will slowly make their way onto your flooring, and you'll need to learn how to clean hardwood floors. We recommend following these basic floor care tips to prevent heavy buildup.
About once a week, use a dust mop to pick up loose dirt, dust, hair, and debris. You can find varieties with electrostatic cloths, disposable cloths, and coordinating cleaning sprays. Alternatively, you could use a vacuum with a gentle floor-brush attachment or a basic broom.
About once a month, apply a cleaning product specifically formulated for hardwood floors. Follow the instructions on the label, but be careful not to leave standing water or cleaning product on the floor (excess liquid can damage wood floors). Apply the product with a sponge or mop and rinse if required.
Removing Scuffs
Suffering from scuffs? You've got several options. First, try erasing the scuff mark with a pencil eraser. In many cases, this easy and inexpensive solution will make those scuff marks disappear. You could also try purchasing a scuff eraser at the hardware store or applying acetone (but beware of acetone's tendency to dry out surfaces—you may need to follow up with an oil-based solvent to give the floor its shine back). Finally, try applying a paste created with baking soda and vinegar. Let the paste sit for a bit and then scrub off the scuff with a sponge or paper towel.
Learning how to clean hardwood floors is simple. If you combine our preventative tips with our recommendations for basic floor care, you can keep your floors clean and shiny all year long. Just remember to always conduct a test patch before applying a new product, never let standing water (or any other liquid) sit on your floors, and beware of harsh cleaning products that aren't specifically tailored for hardwood. If you can't handle your hardwood floors by yourself or need further floor care in Springfield Missouri, contact Grime Scrubbers.