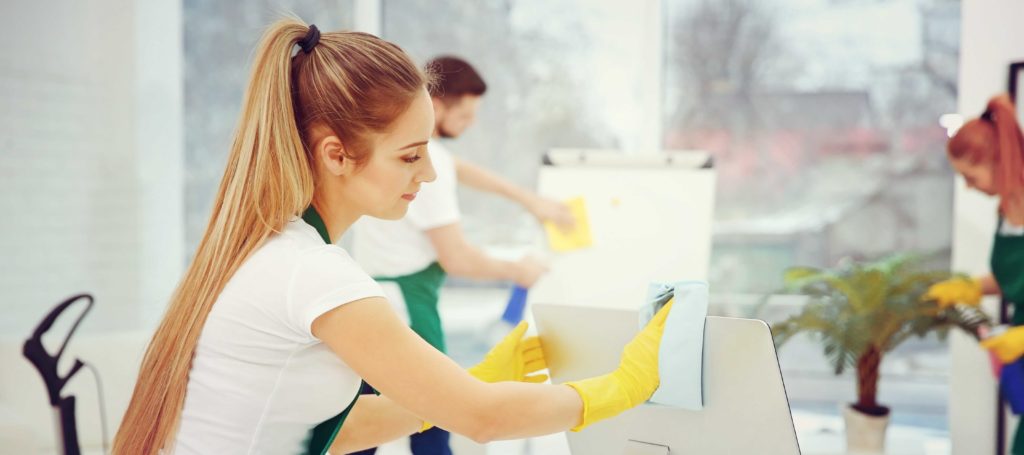 The Benefits of Custom Commercial Cleaning in Springfield Missouri
When it comes to commercial cleaning services, one size does not fit all. Should you pay for upholstery cleaning if your space doesn't contain any upholstery? Should you pay for several hours of work per week when you know the space could be sufficiently cleaned in one hour? Should you pay for window cleaning when you're happy to clean the windows yourself? Of course not!
If you're looking for a janitorial service, aim to find a company that offers custom commercial cleaning in Springfield Missouri, so that you'll get exactly what you need—no more and no less. Learn more about why custom commercial cleaning services are so desirable and the benefits they can offer you and your business.
Don't Pay For Services You Don't Need
The standard cleaning package offered by most janitorial companies might include services that you don't want or need. What if you don't have upholstery? Will you still be charged for it? What if you're only concerned about the floors and bathrooms? Are you expected to pay for carpet cleaning when you don't have carpets? With custom commercial cleaning, you'll never pay for services that you don't need.
Work Around Your Office's Schedule
Depending on the nature of your business and the type of cleaning service you need, the cleaner you hire may be likely to get in the way during certain hours. Luckily, with a custom cleaning service, you'll find custodians that are available 24/7. So whether you need someone to clean during the day or to stop by at night, you'll be covered.
Customize Service To Fit Your Budget
Every business has a budget, whether big or small, and a custom commercial cleaning service will allow you to create a cleaning plan that fits your needs without breaking the bank. Working together with your janitorial service, you can discuss the cost-effective and efficient ways to accomplish your goals and streamline your bill while still maintaining a productive and beautiful facility.
Hire A Cleaner For One Specific Job
Do you need a general cleaning service or someone who can complete one specific job each day, week, or month? Let's say that you only need someone to sanitize your restrooms once a week. Or, maybe you want to hire someone to clean and care for your hard-surface floors once a month. You can accomplish both of those goals with custom commercial cleaning. You could also combine a variety of specific tasks (restroom sanitation weekly, upholstery cleaning monthly, hard surface floor care as needed) to create a custom package.
Here are some of the services you might consider:
General janitorial service
Restroom sanitization
Window cleaning
Blind cleaning
Carpet cleaning
Upholstery cleaning
Hard surface floor care (stripping, waxing, sealing, etc.)
Construction cleanup
Pressure washing
Special event cleanup services
If you're looking for a reliable and reputable janitorial service in southwest Missouri, contact Grime Scrubbers. We do everything from commercial cleaning and
floor care
to window cleaning and construction cleanup, and we would be happy to help you create a customized commercial cleaning plan. If you're interested in learning more, give us a call at
417-864-8862
or
click here
 to receive a free quote.