Dangers of Employees Performing Office Cleaning Services in Springfield Missouri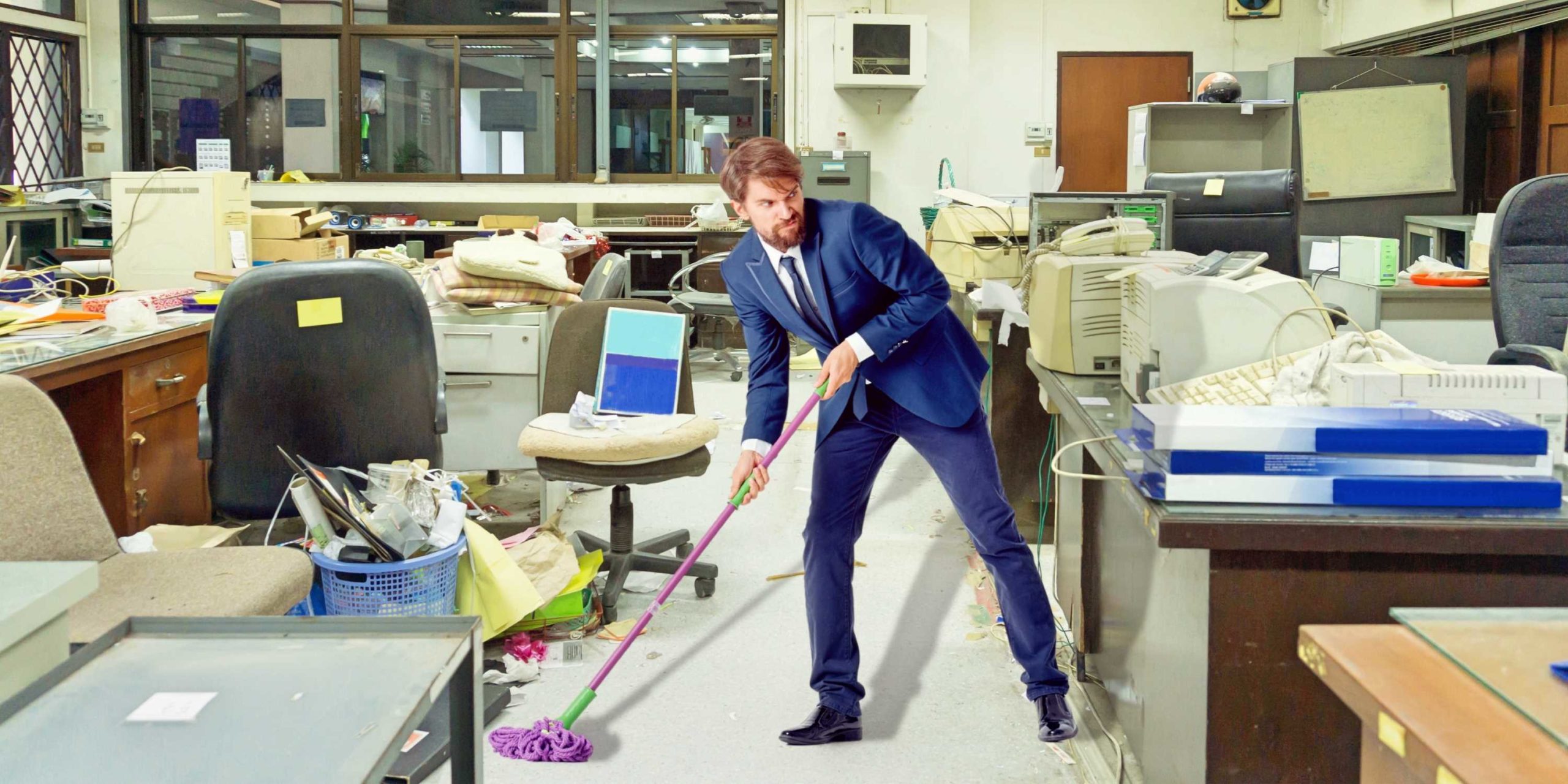 It can be tempting for a business owner to ask their employees to handle office cleaning services internally instead of hiring a professional cleaning company in Springfield Missouri. While it might seem like this saves money in the short term, not only will the quality of your office cleaning suffer and your employee morale will be lower from employees being tasked to do work outside of their normal duties, but you also need to keep in mind that there are multiple risks when it comes to keeping your janitorial work in-house.
OSHA Guidelines
The Occupational Safety and Health Administration's job is to make sure businesses maintain safe and healthy working conditions. In the world of commercial cleaning, working conditions can quickly become hazardous if proper guidelines aren't followed.
Odds are your business has enough guidelines and rules to remember without having to add ones related to janitorial work, such as how to properly store and use cleaning chemicals. Hiring a janitorial services company to perform your office cleaning services can remove a significant amount of pressure and allow your employees to focus on the more pressing aspects of their job.
Employee Dangers
Injuries related to janitorial work are more likely to happen with employees who aren't properly trained on how to correctly perform these duties, from slipping on wet surfaces to falling from heights. Employees may also expose themselves to dangerous pathogens and fumes from cleaning chemicals. Why risk potentially putting your employees in danger? Professional commercial cleaners have the proper training and support needed to effectively avoid these situations.
Potentially Higher Costs
When it comes to keeping your office cleaning in-house, it's often under the assumption that you're saving money. But is that always the case? It can actually be more expensive to pay employees to handle extra cleaning tasks, especially when you consider the potential risks. You may also need additional worker's compensation insurance to account for these duties, which can be costly as well.
Some business owners try to save money by keeping all their office cleaning work in-house. But are the risks really worth it? Avoid all of these potential pitfalls by trusting your commercial cleaning to the pros at Grime Scrubbers. We can keep your office clean to give a great first impression to potential clients and keep employee morale and safety as your top priorities.
Grime Scrubbers has years of experience with all manner of janitorial services including office cleaning services. We take great pride in our years of experience and we offer cutting edge cleaning services like our electrostatic disinfectant spraying to help prevent the spread of germs and bacteria.
Let Grime Scrubbers put our years of expertise to work for you. You can reach us at 417-864-8862 or click here for a free quote.