Dealing With Dust While Post Construction Cleaning in Springfield Missouri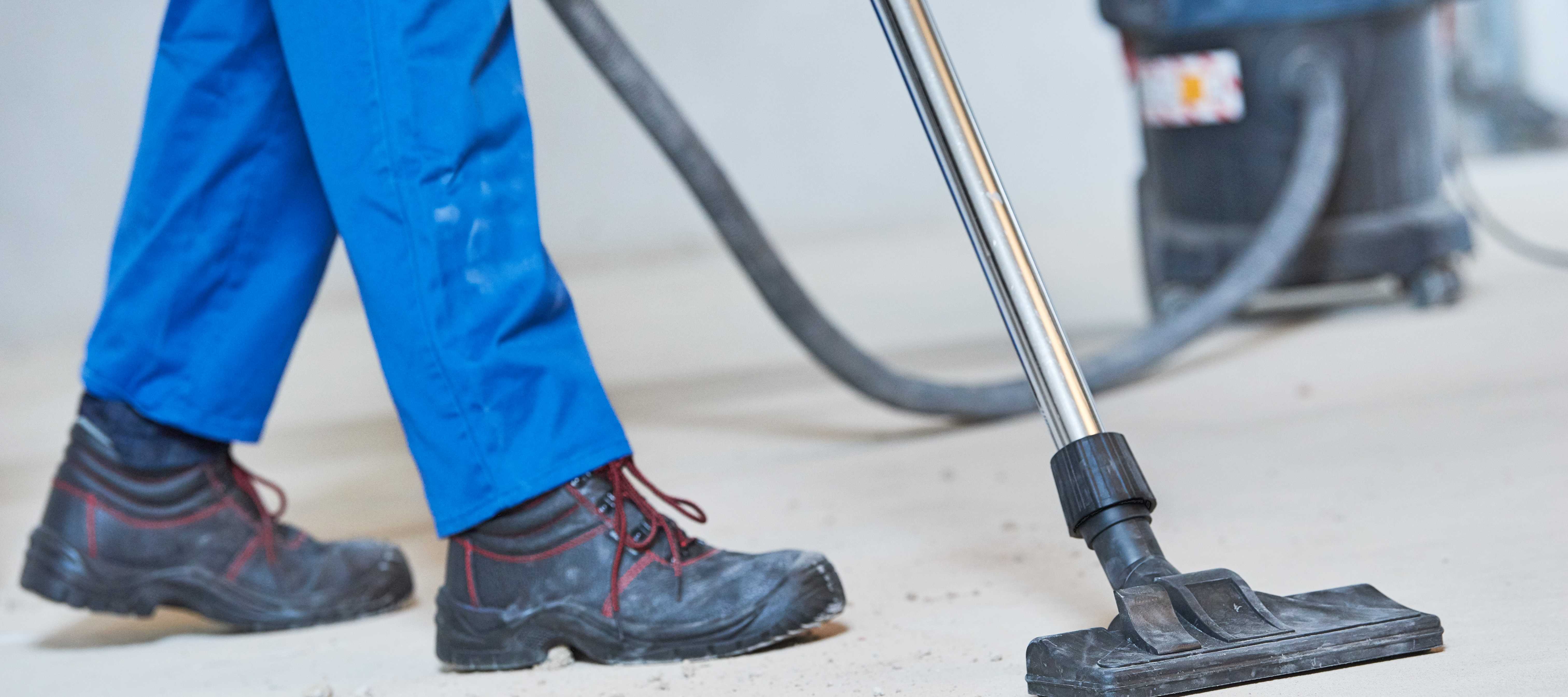 Are white flakes drifting down from your ceiling? Could you make a "snow" angel on the floor? Have you found white dust piled up on your window sills and amassed around the door? We're going to go ahead and guess that instead of a snowstorm (as some readers might have guessed), you are confronting the aftermath of a major construction project. The white dust that accumulates during construction can be overwhelming in its evasiveness and scope. Luckily, we're here to help! Learn how to deal with dust while post construction cleaning in Springfield Missouri.
Containment
First, let's start with the prep work you should do before construction begins. This will make the following steps much simpler. The key to easy construction cleanup in Springfield Missouri is to contain the dust as best you can. To begin, protect your floors by taping down a layer of thick plastic. For extra protection, add a layer of foam-board insulation or protective panels made of plywood or pressboard. If you're covering carpet, use two layers of thick plastic and a layer of kraft paper. Be sure that you pay close attention to the seams, edges, and corners so that the dust can't creep underneath the protective layers.
Maintenance
Don't leave all of the work until the end. Every day of the construction process, try to sweep up the dust and vacuum using a heavy-duty vacuum (which you can often rent from hardware stores). This will prevent the dust from piling up and reduce the likelihood of it traveling outside the construction zone. Also, be sure to keep your air filters clean.
Work
Now that the construction is finished, it's time to get your hands dirty! Start at the top of the room, since the dust will fall and settle as you go. You will need to clean any crown molding, ceiling fans, doors, door frames, window frames, and the walls themselves. To do this, use a damp towel (it can be attached to a broomstick to reach higher surfaces). Then, just keep cleaning lower and lower until you reach the floor. Vacuum up the dust on the floor (again, using a heavy-duty vacuum) and remove the protective layers covering the surface. After that, you will probably need to vacuum several more times.
Don't forget to clean the air vents as well. If possible, they should be removed and vacuumed. Clean the windows as well, making sure to get in all nooks and crannies. If needed, change your AC filter. Finally, consider running an old dryer sheet over the hard surfaces one more time for good measure, to pick up any remaining dust with the power of static cling.
Pros
Lastly, don't be ashamed to call in the pros for post construction cleaning! Construction dust is a mighty beast and it can be exhausting to confront head-on, especially if you don't have the right tools or you suffer from allergies. If you need to clean up after a construction or renovation project, do yourself a favor by calling Grime Scrubbers. We'll eliminate the entire mess, from wall to wall and ceiling to floor. We have years of specialty cleaning experience so you can feel confident that you're working with hard-working and dependable professionals. To learn more, give us a call at 417-864-8862. We look forward to working with you!