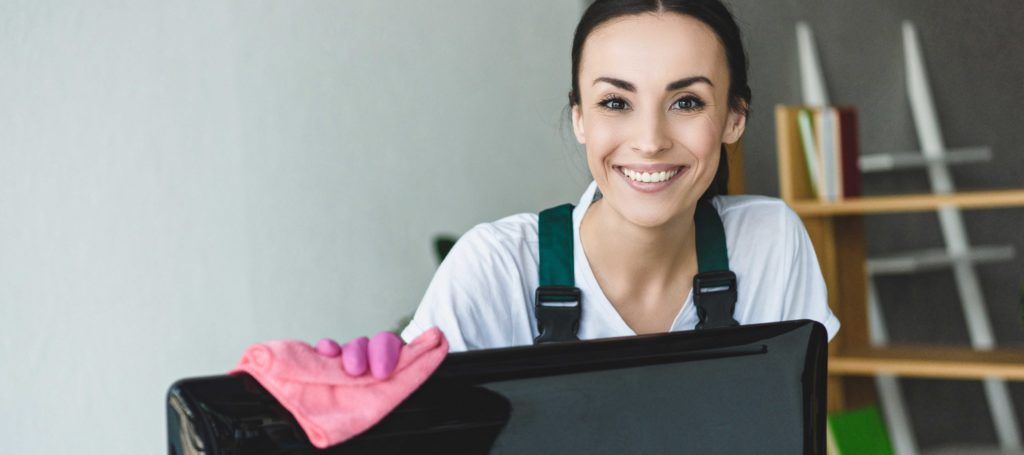 Decrease Dust In Your Office With Commercial Cleaning in Springfield Missouri
Dust bunnies are not the kind of bunnies that anyone likes. Dust in your office is annoying, unsightly, and—for those with an allergy—a real obstacle to productivity. To top it off, it's usually everywhere and keeps finding its way back. If you're feeling overwhelmed by dust in your office and don't know where to begin, check out our tips on how to decrease dust in your office with commercial cleaning in Springfield Missouri.
Clean On A Regular Basis
This is an obvious one, but what may not be so obvious is the most efficient way to clean. You need to use the right cleaning tools and clean at the right times in order to minimize dust. For instance:
A microfiber duster is like a dust magnet. It will pick up the dust, rather than just move it around. Plus, many are machine-washable and reusable.
Vacuums aren't all the same. Make sure yours is right for your flooring, and if you're in the market for a new vacuum soon, choose one with a HEPA (high-efficiency particulate air) filter. These vacuums pick up the especially tiny particles.
De-clutter The Office
Essentially, the more items you have, the more places dust has to crawl into. If your office area is cluttered with books, folders, or other items you don't use often, then you should pare down to just the essentials to decrease dust. If you can't get rid of certain items, then consider storing/displaying them in containers. This helps keep dust from settling in any hard-to-reach spots.
Check Your Filters
The filter in your heating and air conditioning system plays an important role in how large or small your dust problem is. Just like with cleaning your office, there are best practices for your air filter. A pleated air filter is what will trap the most dust, and—depending on your system's blower capacity—you will need to make sure you have a filter that can handle what your system is throwing (or rather, blowing) at it. You'll also want to change out your filter at least once per month. This way, you'll stop dust before it reaches your desks and computer monitors.
Inspect The Space
If you're cleaning regularly and still overwhelmed, check your caulking and ductwork to make sure they're not letting outside dust inside your office.
Use these tips when you're ready to tackle your dust problem. Or if you're still trying to figure out how to decrease dust in your office, call in the pros. If you live in or near Springfield, Missouri, give the commercial cleaning professionals at Grime Scrubbers a call. We offer a variety of cleaning services, including carpet and upholstery cleaning. You can reach us at 417-864-8862 or click here for a free quote.