Dusting Tips For Professional Cleaning Services in Springfield Missouri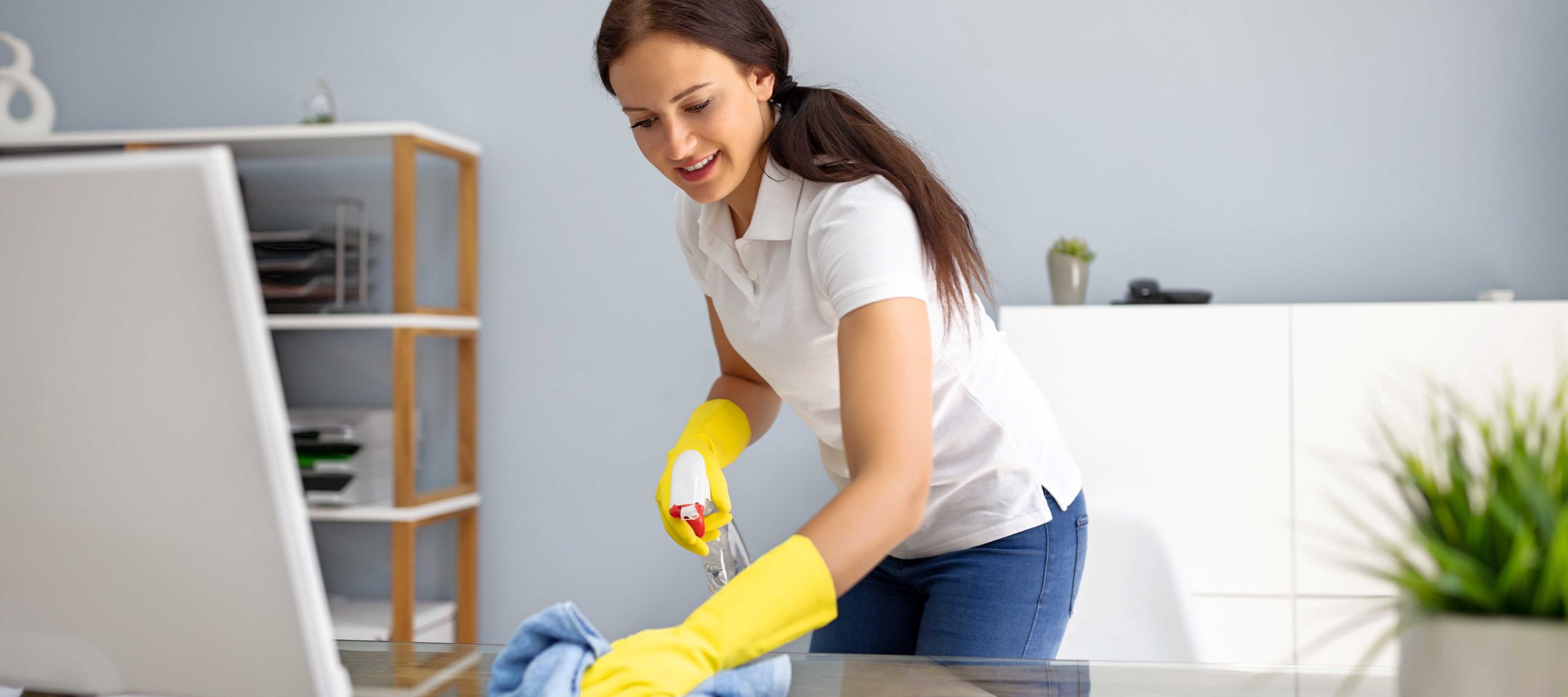 Dusting properly is harder than it looks. Dust has a funny way of sticking around even when you try your hardest to remove it and it makes your cleaning routine more irritating. And not only dust it unsightly, it's also an allergen for many, making its removal even more essential. Many don't know how to dust properly, but we've got you covered. If you've got too many dust bunnies in your life, use our tips and tricks for professional cleaning services in Springfield Missouri to help you get rid of it.
Use The Right Tools
A feather duster may look fun to use, but it really only swirls around the dust without picking it up. If you own a feather duster, ditch it and swap for a more effective method.
A microfiber duster is the best possible tool on the market. These things are like dust magnets. Throw it in the wash and air-dry when it's dirty.
Old t-shirts and other soft cloths are great substitutes for homes without a microfiber duster.
For floors, use a sponge mop, or a tool that can accommodate microfiber cleaning wipes (like a Swiffer).
For small spaces, break out your cotton swabs.
For odd nooks and crannies (like a pleated lampshade or knick-knacks with intricate forms), use a paintbrush with soft, natural bristles.
Work With Your Dust
Once you understand how your dust behaves, it's a lot easier to know how to get rid of it:
If it's been a while since you last dusted, make sure your cloth/duster is damp when dusting. This helps pick up thicker layers of dust without sending particles flying through the air.
Vacuuming before you sweep or mop will save you time and energy.
Always work top to bottom. That way, you'll naturally catch any dust that falls from your ceiling fan when you work on your shelves or floor, instead of having to backtrack.
It's also good to know that certain items in your home work best with certain dusting methods:
Vents: Use a soft-brush vacuum attachment before wiping down with a duster/cloth. You may also want to purchase reusable, washable filters if you don't have them already. For fresher air, throw them in the wash while you dust.
Soft items: Kids' stuffed animals in your office play area are dust culprits that are often overlooked, and they require a different dusting method.
Place the toys in a large plastic bag with baking soda (it naturally draws out dust), then go outside and shake the bag vigorously. Then, shake off the items and use a vacuum attachment to clean the rest of the baking soda.
Electronics: Make sure to unplug before you dust, especially if your duster is moist. Use your special tools (paintbrush and cotton swabs) on these items.
If you find yourself dusting and dusting and the nasty stuff still never seems to leave, check out our post on ways to reduce dust in your office.
All brushed up on how to dust? Use these tips as reference when you break out your duster. Sometimes, though, there's just not enough time in the day, so why not call in the pros? Give Grime Scrubbers a call for a variety of professional cleaning services, including carpet and upholstery cleaning. You can reach us at 417-864-8862 or click here for a free quote.