Get Cleaner Doors With Professional Cleaning Services in Springfield Missouri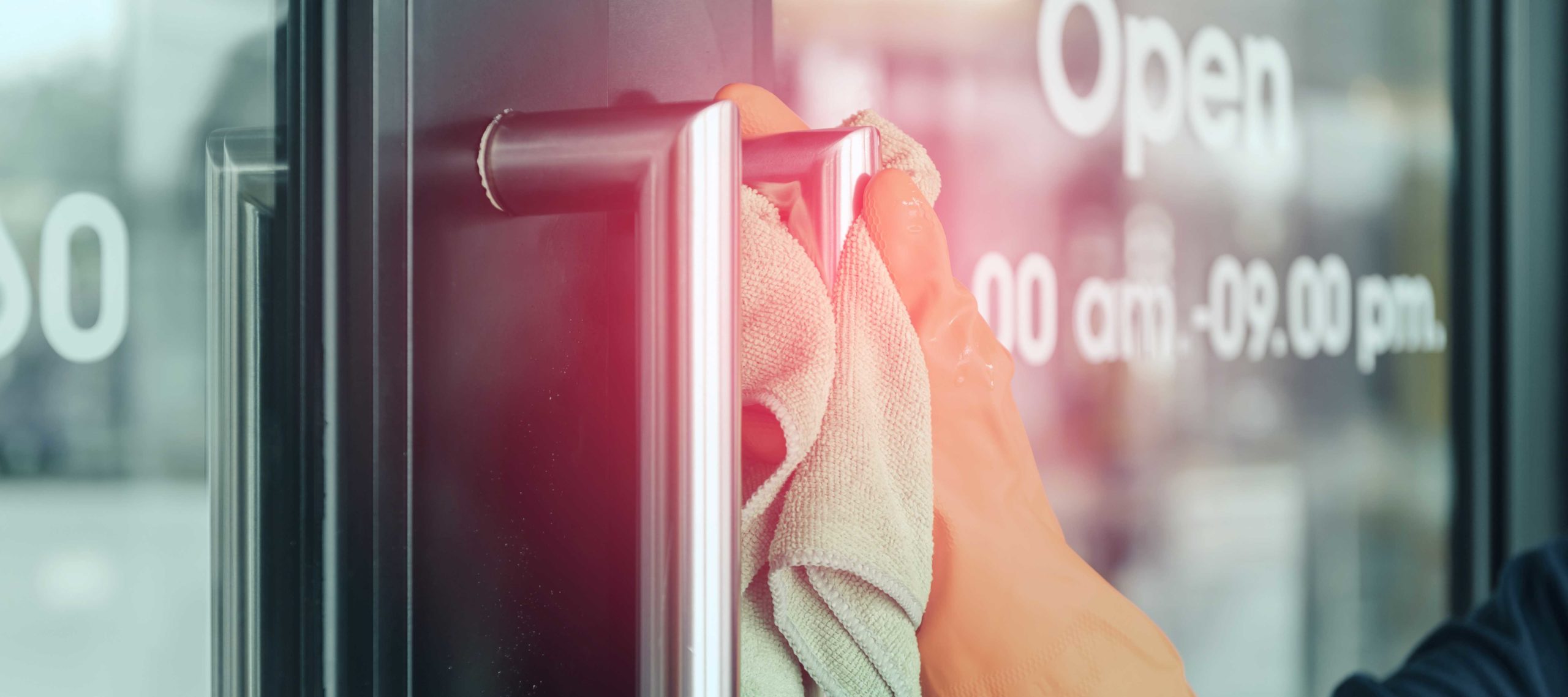 Many business owners know the importance of having regular window cleaning to give a positive first impression of their business, but you might not give the doors of your business as much thought.
There's a lot of traffic going in and out of your business each day, so it's important to consider how frequently your doors get touched, how dirty they can get and all the microbes and bacteria that they can spread.
To keep this from happening, it's important that the doors in your establishment are cleaned frequently and efficiently and are an area of emphasis with professional cleaning services in Springfield Missouri.
If you can stay on top of it, it shouldn't take much to keep your doors clean. Simple soap and water can go a very long way. Be sure to wash down your door and knobs with clean water afterwards.
If you have large glass doors in your establishment, the most common cleaning methods are a simple glass cleaner, or a mixture of 50 percent white vinegar and 50 percent water.
If you are worried about potential remaining germs and microbes, a disinfectant or antibacterial spray can be very effective.
Don't forget about the hardware of your doors, such as your latches and locks. Those need regular attention as well. Utilize a nonabrasive polish or furniture wax to make your door's hardware really shine.
If your doors get a lot of regular use, then it's likely you'll eventually have some damage, such as scratches and chips on the finish. If you'll touch up these scuffs with paint or a wood finish repair crayon, it can really improve their appearance.
Keeping the doors of your business clean isn't a particularly difficult task if you stay on top of it, but that doesn't mean it isn't time consuming. Does your staff have time to thoroughly and consistently clean your doors?
Instead, why not leave that to the experts and hire professional cleaning services from a company you can trust to always do the job correctly and put the best foot forward for your business, your employees and your customers?
Grime Scrubbers can clean your windows, floors, doors, and so much more. Whatever your business needs, on a schedule that works best for you. All you have to do is give us a call.
Grime Scrubbers takes great pride in our years of experience with all areas of janitorial services. We offer cutting edge cleaning services like our electrostatic disinfectant spraying to help prevent the spread of germs and bacteria.
Let Grime Scrubbers put our expertise to work for you. You can reach us at 417-864-8862 or click here for a free quote.