How to Get Rid of Ants – Professional Cleaning Service Springfield MO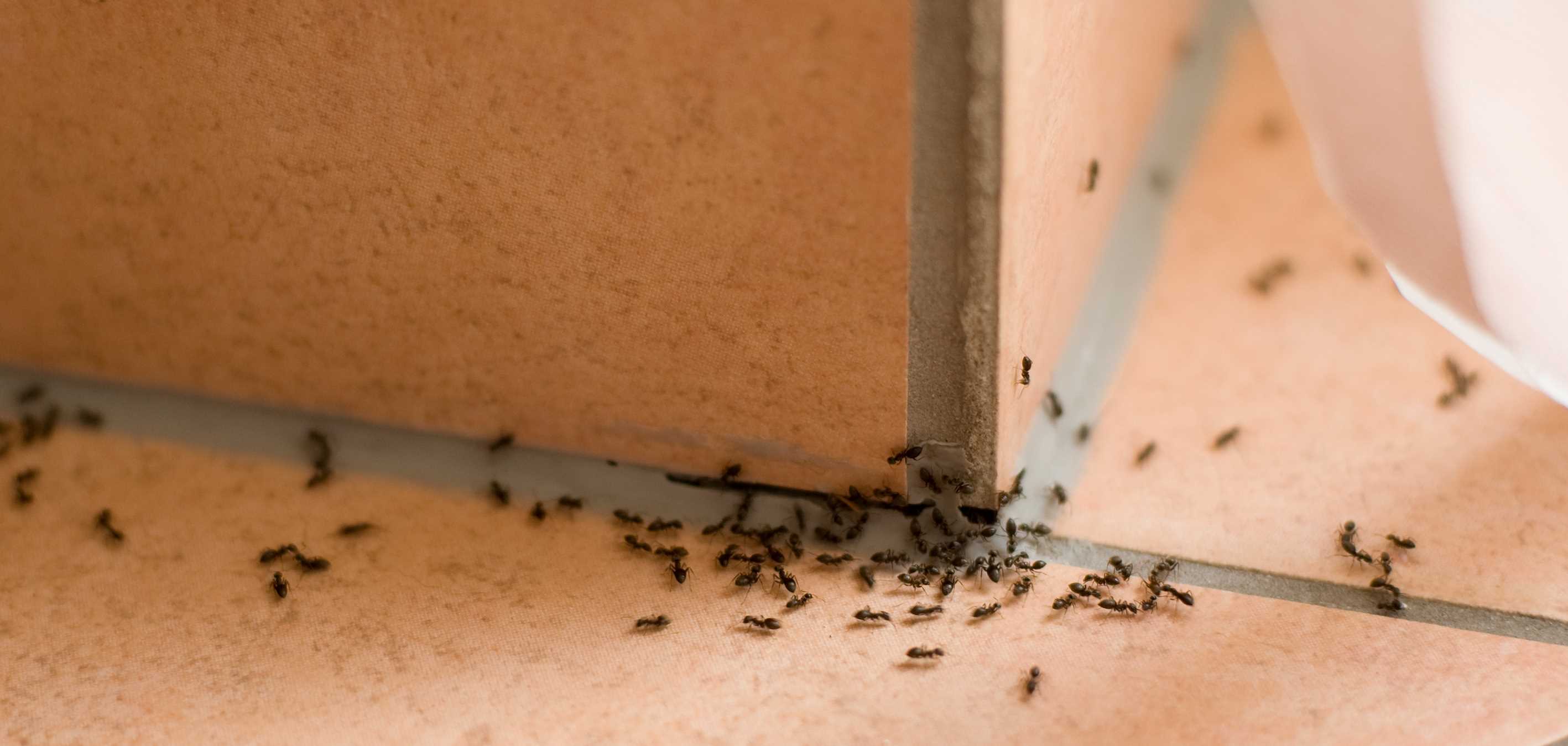 Although they're not half as menacing as spiders or as cringe-inducing as cockroaches, ants are still very frustrating pests. When you spot one in your kitchen or your office break room, you can bet that there is another nearby. Tiny, tenacious, and sneaky, ants will infiltrate your home in packs while in search of food. Grime Scrubbers, your commercial cleaning company in Springfield Missouri, is going to teach you how to get rid of ants and also offer up some tips for how to keep these unwanted visitors out of your home for good.
Remove Any (Unintentional) Bait
If you can identify a reason why the ants arrived, remove or fix that reason promptly. For example, are there cake crumbs on the floor? Do you store food low to the ground? Do you often leave sweets out on the counter? Does your fridge have a weak seal? Does your wall or doorway have a lot of cracks in need of caulking? Fix these problems or the ants will keep coming back.
Commence With Your Attack
Now it's time to battle the ants that have already arrived. We have a variety of ideas for you to choose from. Whether you want a natural product, you prefer to use something you already have on hand, or you are fine with whatever, you should find one of these ideas worth trying. Apply them where you see ants and allow them to act as a barrier. If your first attempt doesn't work, try another.
Commercial bait-and-traps, sticky pads, glue boards, etc.
Vinegar
Lemon juice
Peppermint oil
Camphor
Cinnamon
Cayenne pepper
Citrus peels
Chalk
Baby powder
Prevent future infestations
Now that you've learned how to get rid of ants, you need to keep them out. First, establish a basic cleaning routine in your home or office. For best results, consider hiring a professional cleaning service in Springfield Missouri, so that the space will be cleaned regularly and thoroughly. Then, set up some rules for your employees (or your roommates or family members). For example:
Clean up crumbs or fallen bits of food right away.
Do not leave dirty dishes in the sink.
Take out the trash regularly.
Wipe off sticky surfaces.
Cover and store food in sealed containers, high off the ground.
We hope these tips have helped you learn both how to get rid of ants and how to keep them from coming back.
If your home or office break room has been the target of frequent ant attacks, consider hiring an exterminator to remove the ants for good and a commercial cleaner to keep them away. When the trash bins are emptied promptly, the countertops are scrubbed, and the floor is vacuumed and swept clean regularly, ants won't be tempted to sneak inside.
If you're in the market for a professional cleaning service in Springfield Missouri, contact Grime Scrubbers. We can set up a cleaning plan that fits your needs and budget. Give us a call at 417-864-8862 or contact us online to learn more.