How to Wax Floors – Professional Cleaning Services in Springfield Missouri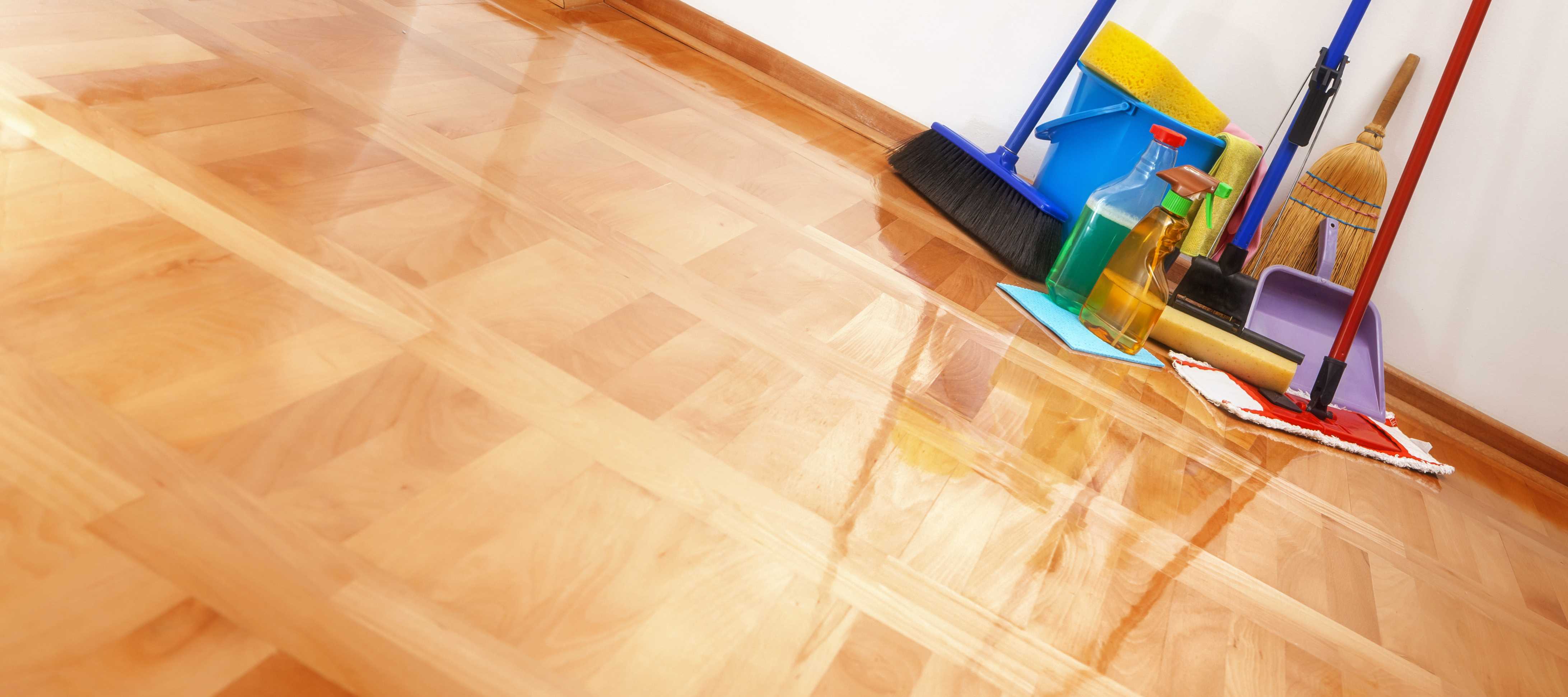 Wax is incredibly versatile. Wax can be formed into candles that glow and give off lovely scents. Wax can rip out wayward hairs. Wax can be formed into crayons and it can protect cheeses. When applied to skis and snowboards, it can enhance athletes' performances, and when applied to shoes and cars, it acts as a shiny polish. Wax can even be applied to floors, which is why we're talking about it today.
When applied properly, wax can seal and protect a floor, creating a polished and shiny appearance. Ever wondered how to wax a floor? You've come to the right place. With some handy tools, an able body, and a lot of determination, anyone can learn how to wax a floor, though we do suggest that you hire professional cleaning services in Springfield Missouri for superior results.
1. Clean it.
First, you need to thoroughly clean the floor. Start with a broom, come back in with a dry mop, and finish with a wet mop. Waxing a floor always starts with a lot of cleaning and preparation.
2. Strip it and buff it.
Next, you will need to purchase a floor stripper and apply it to the floor following the directions on the label (do a test patch first for best results). The solution of water and stripper that you create will be left on the floor for several minutes, allowing it time to penetrate and emulsify the old wax. When it's time, begin scraping up the old wax, starting at the edges and moving toward the center of the room. If the section of the floor you're stripping is very large, you will need to complete this entire step in small sections. To do this, you will need a buffing machine with a stripping/scrubbing pad (learn how to buff a floor here). Take your time so that you don't damage the floor. Also, take care to remove all of the old wax so that the floor is left completely bare.
3. Clean it (again).
Now, you'll need to remove the stripper. Using a wet mop and clean water, mop up the extra stripper. Go over the floor 2-3 times to ensure that it is clean, bare, and ready to be waxed. Alternatively, you could use a wet vac or you could apply a neutral rinse to the floor. When the floor is dry, you can move on to the next step.
4. Wax it.
Now, finally, it's time to wax. Start by spreading the wax (following the product's label) to the edges of the room, moving slowly to the center and exit. Apply the wax in small sections, checking to be sure it's thoroughly coated. You may need to apply another coat or two depending on the product you're using and the results you want to achieve.
Learning how to wax a floor is simple, but the process itself can be challenging, time-consuming, and exhausting. Plus, it requires expensive equipment. If you have the tools and the technique, feel free to take on the job yourself. If not, do yourself a favor and hire a floor care professional in Springfield Missouri. The task will be far less stressful and the results will be polished and pristine. Give Grime Scrubbers a call if you live in the southwest Missouri area. We offer a variety of floor care services including stripping, scrubbing, sealing, buffing, and (of course) waxing. So if you want a smooth, fresh, and clean floor, free of imperfections, call us for an estimate on our professional cleaning services today at 417-864-8862.