Improve Employee Health With Regular Office Cleaning in Springfield Missouri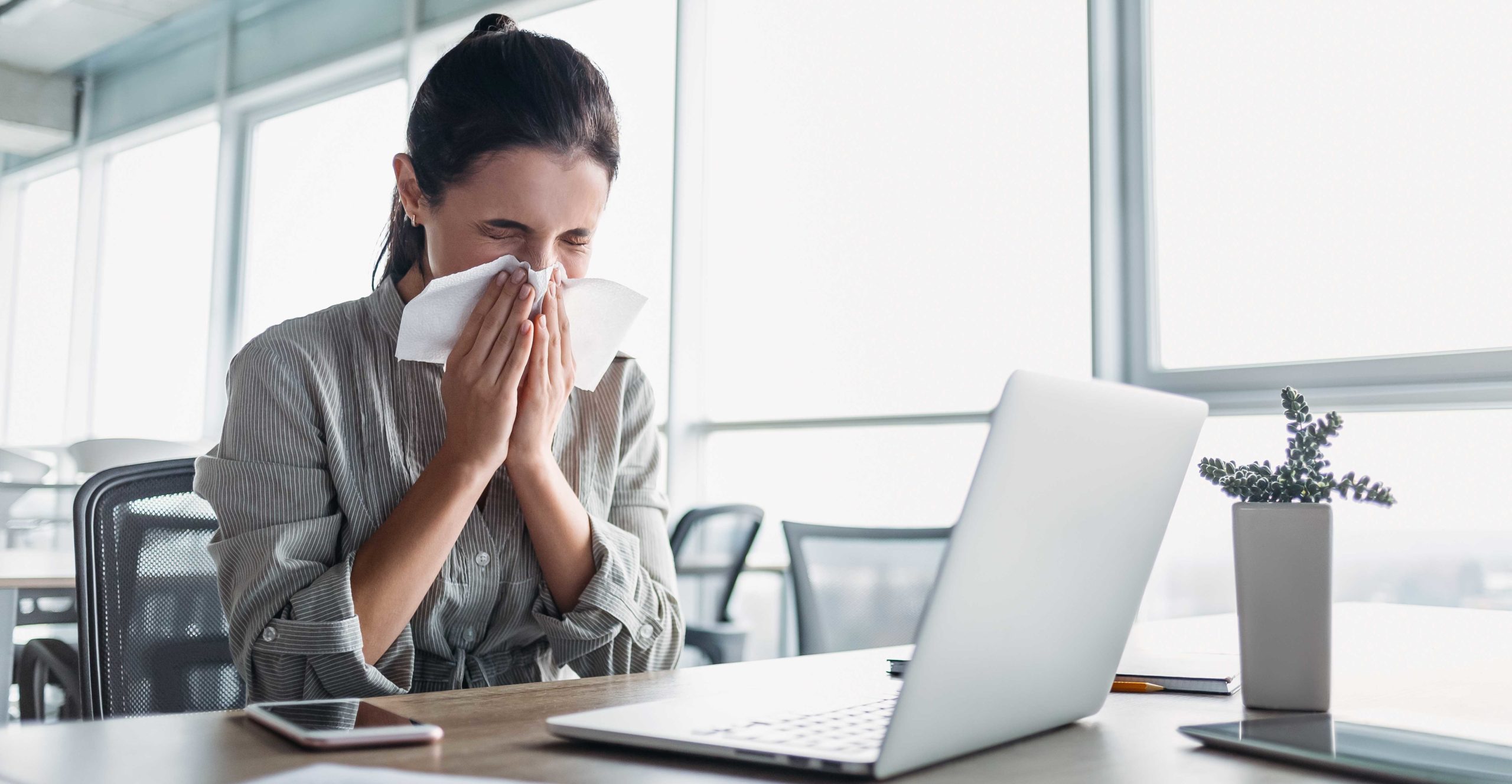 Employee health is a top priority these days and every time someone in the office sneezes, the rest of the office goes on high alert. Is it a cold, allergy or something more serious?
Even common allergies can be a concern these days. Not just from the dirty looks after every sneeze, but when your body is run down from fighting allergies, your immune system isn't at full capacity to ward off other viruses.
Allergy season and allergens aren't limited to the outdoors. The indoor setting in your office could have an impact on the health of your employees. A thorough cleaning on a regular basis can go a long way towards alleviating the coughing and sniffling of your employees and it also can eliminate other germs in the office. This will improve productivity, morale and make customers who visit your business more comfortable.
Learn more about the main causes for indoor allergies and how regular office cleaning in Springfield Missouri can have a positive impact on employee health.
Dust And Dirt
Dust and in particular, the dust mites who live in dust, can be a particular nuisance. They are constantly being brought into the office via clothing and settling on floors, windows and various nooks and crannies. It's inevitable, so how do you deal with it?
You need to vacuum and dust on a regular basis. Not just once every few weeks. It won't be long after a dusting or vacuuming that allergens will return, so regular cleaning is essential. It may take some time out of your workday, but it's simple to do and well worth the effort.
You also need to utilize the proper cleaning tools and cleaning products, so you don't end up creating more problems than you solve by kicking up a bunch of dust and dirt during the cleaning process.
Mold
Mold spores are another common source of allergies and the main culprit that causes mold is excessive moisture. Keep an eye on your doorways and windows during rainy and humid weather. Water tracked in by workers and clients can sink down into the floors.
Sinks and toilets that aren't properly maintained or leaking can be a problem as well. Mold can grow in these moist areas, sending mold spores into the air that trigger allergies. Keep moisture indoors to a minimum by wiping down surfaces and keeping them clean and dry.
Cleaning Products
Certain office cleaning products can shoot liquid, gas or other particles into the air that may bother allergy sufferers. This can be avoided by having a thorough knowledge of your cleaning products that are still effective without triggering allergies.
Or better yet, hire a professional janitorial services company in Springfield, Missouri that has the proper cleaning products, tools and experience to keep your office clean without causing problems with allergic reactions.
The benefits of hiring a professional cleaning company to keep your establishment clean and allergen-free are numerous. We can save you time and energy from having your employees clean themselves. Our staff is trained in the most efficient and safe means of cleaning.
The removal of viruses and harmful bacteria in your establishment will lead to increased employee morale and productivity. The choice is clear. Call on the professional cleaning services of Grime Scrubbers, and you'll be able to breathe easier knowing your business, your employees and your customers are in good hands.
Grime Scrubbers has experience with all manner of janitorial services including office cleaning services. We take great pride in our years of experience and we offer cutting edge cleaning services like our electrostatic disinfectant spraying to help prevent the spread of germs and bacteria.
Let Grime Scrubbers put our expertise to work for you. You can reach us at 417-864-8862 or click here for a free quote.