Increase Productivity With Office Cleaning in Springfield Missouri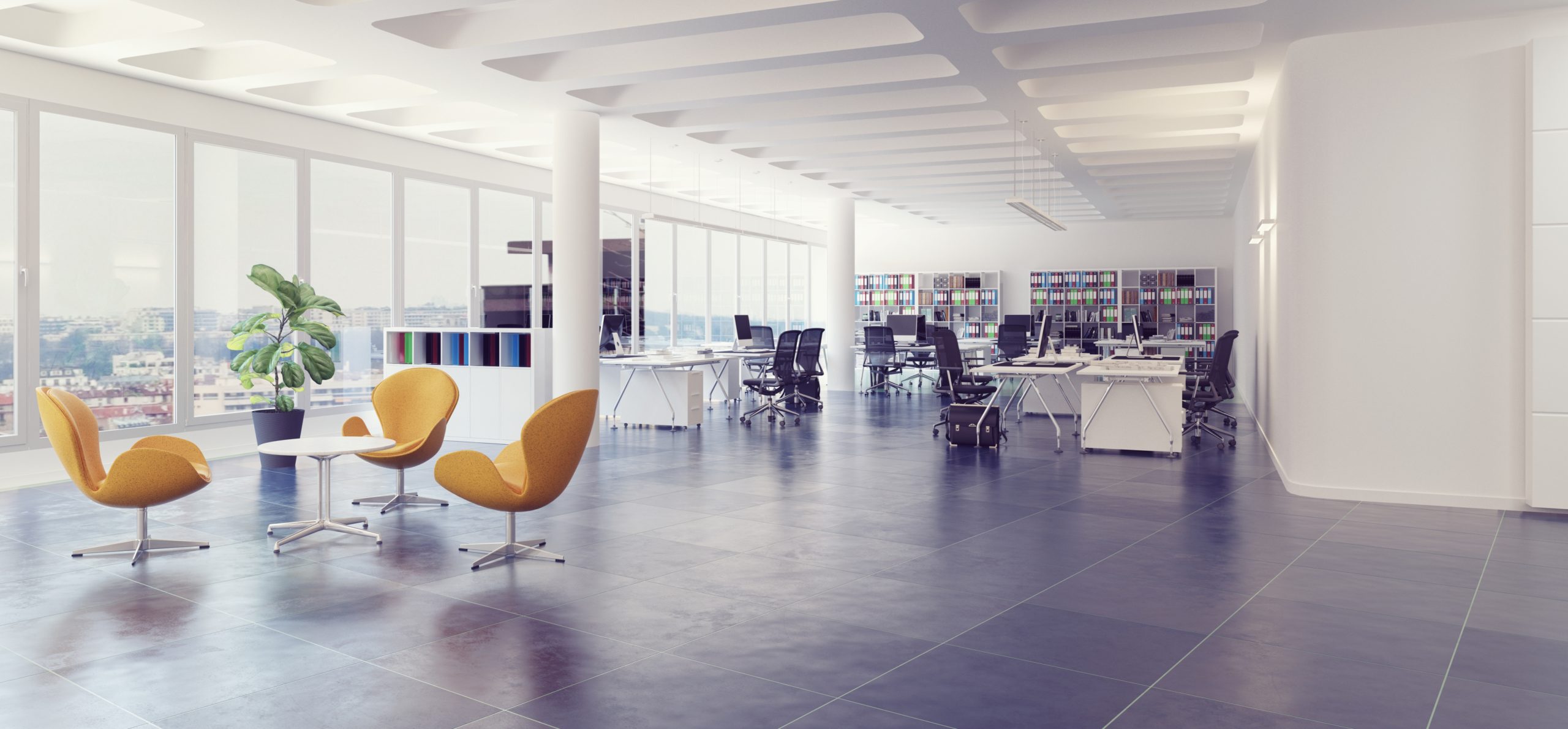 Having a clean and organized workplace not only creates a positive first impression of your business for potential customers, it can actually improve the productivity of your employees. When the owner of a business makes an investment on having a clean and organized business environment, that sends a clear message that the employees are valued and that this is a professional company.
It's easier to find things when your office is organized. A cluttered workspace isn't nearly as efficient and a clean workspace is a happy workspace. Hiring a professional cleaning company for office cleaning in Springfield, Missouri can go a long way toward keeping your establishment clean and organized, but all of your employees can can play their part in making sure they keep their workspaces clean and organized.
Have Cleaning Products Handy
You always need to plan ahead in business and that includes having cleaning supplies on hand for those small messes that occur throughout the day. These cleaning products can include wet wipes, cleaning sprays, paper towels and an air duster for keyboards. Cleaning up small messes as they happen helps keep bigger problems from developing. Your employees will appreciate having these cleaning supplies handy for a quick, easy clean.
Remove Things You Don't Really Need
There's nothing wrong with an employee having a few personal items at their desk to give their workspace a touch of flair, but they should probably keep those items to a minimum for the sake of efficiency and having a professional appearance. This prevents your janitorial service from having to move a bunch of things around for the area to be cleaned. If there are other items in the office that aren't really needed, take some time to declutter and either toss or donate them to someone who might be able to put them to better use.
Get Organized
Loose items create clutter and hamper efficient organization. It's better to have a place for everything and make sure that everything is in its place. If employees have pens, paper clips or rubber bands scattered across their workspace, encourage them to put them in a container. Create filing systems for loose papers. A little organization can go a long way toward decluttering work areas.
The Best Time To Start Is Now
Things can quickly pile up if we're not careful. If your work area is messy and could stand a quick pick up, get to it as soon as possible. The longer you wait, the bigger the task. Set aside a designated cleanup time, such as during your lunch break or at the end of your workday, to throw away trash and organize items in your workspace.
These organizational tips can help make your employees more efficient, but for a thorough office cleaning, you'll want to rely on the services of a professional janitorial service. Grime Scrubbers can make your workspace clean, your employees more productive and help make your entire business shine.
Grime Scrubbers has years of experience with all manner of janitorial services including professional office cleaning services. We take great pride in our years of experience and we offer cutting edge cleaning services like our electrostatic disinfectant spraying to help prevent the spread of germs and bacteria.
Let Grime Scrubbers put our years of expertise to work for you. You can reach us at 417-864-8862 or click here for a free quote.