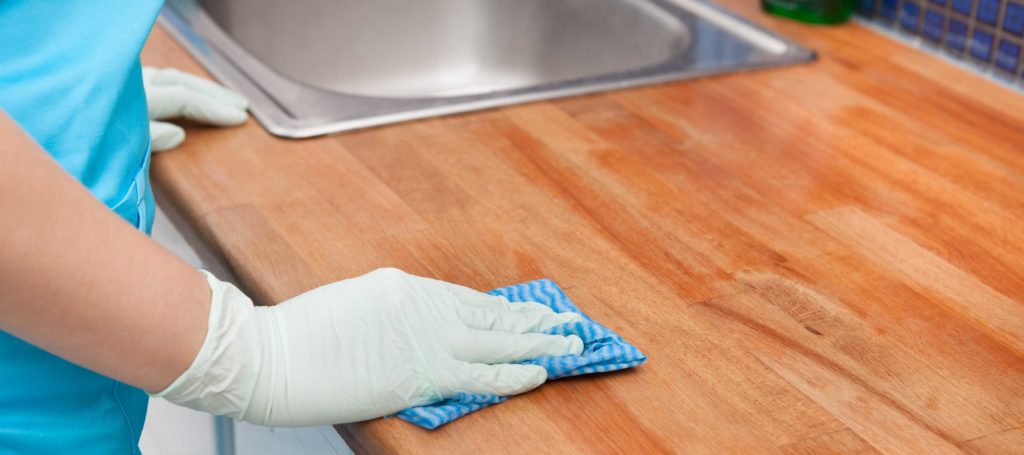 Office Kitchen Cleaning Tips – Cleaning Services Company in Springfield Missouri
Very few employees enjoy cleaning the office kitchen, but no one can deny the benefits. Wiping away grime, sweeping up crumbs, and sanitizing surfaces will obliterate germs, prevent the spread of bacteria, and ensure that the office kitchen doesn't attract pests. Plus, it doesn't take long to do if you make it part of your regular routine. So put in your earbuds, pull up your favorite music on your phone, grab your cleaning supplies, and check out these top office kitchen cleaning tips and tricks from your local cleaning services company in Springfield Missouri.
When you're trying to meet deadlines and take care of customers, it can be difficult to find time to clean the office kitchen, so try out different schedules and find a time that works best for your company. Perhaps you should clean the office kitchen for 20 minutes before everyone heads home for the day, for an hour once per week, or in 5 minute bursts between other activities. No matter which schedule you prefer, create a plan and stick to it and make sure it is an assigned task that doesn't get overlooked.
Do Basic Cleaning Immediately
Whenever someone create small messes in the office kitchen, they need to clean them up. This includes dirty dishes, crumbs on the floor, spills on the countertop, and other simple cleaning tasks. These tasks only takes a few minutes to complete, and if everyone does them right away, they won't pile up into more significant (and dread-inducing) chores.
Steam Clean Your Microwave
If your microwave is perennially covered in bits of food and splatters of sauce, use this easy trick. Simply place a handful of wet towels inside and microwave them on high for three to five minutes. The steam will loosen the grime so that you can easily wipe it away.
Scrub The Sink Daily
Don't forget to clean your office kitchen sink regularly, especially if you often use it to wash dishes. The best way to do this is to wipe down the sink daily, after every use, and sanitize it. Small tasks like this will prevent long and intimidating cleaning sessions.
Disinfect And Clean Your Garbage Disposal
In addition to simply using your garbage disposal correctly (keep the water running, use cold water, don't put down egg shells or onion skins, etc.), remember to clean and disinfect it regularly. Grinding ice is a great way to remove debris, and citrus peels will keep the disposal smelling fresh.
Go From Top To Bottom
When it's time for a more thorough office kitchen cleaning, always work from the top to the bottom. For example, start by dusting the cabinets, cleaning the microwave, and disinfecting the countertops. Then, move on to sweeping and mopping. This way, any crumbs or debris that fall will be cleaned up.
Change Out Your Sponges
Sponges are a breeding ground for bacteria. In fact, experts have found that sponges and dishrags are often the most germ-laden objects in the entire office kitchen. Instead of a sponge, we recommend using a brush. It's more hygienic than a sponge or dishcloth, and it can easily be cleaned in the dishwasher. If you do decide to stick with sponges, be sure to disinfect them (wet them and then microwave for 2-3 minutes) and replace them regularly.
If you would rather leave your office kitchen cleaning chores to the pros, contact Grime Scrubbers. We're a reputable, reliable, and efficient cleaning services company in Springfield Missouri. We do everything from commercial cleaning and floor care to window cleaning and construction cleanup. If you're interested in learning more about our services and rates, give us a call at 417-864-8862 or click here to receive a free quote.