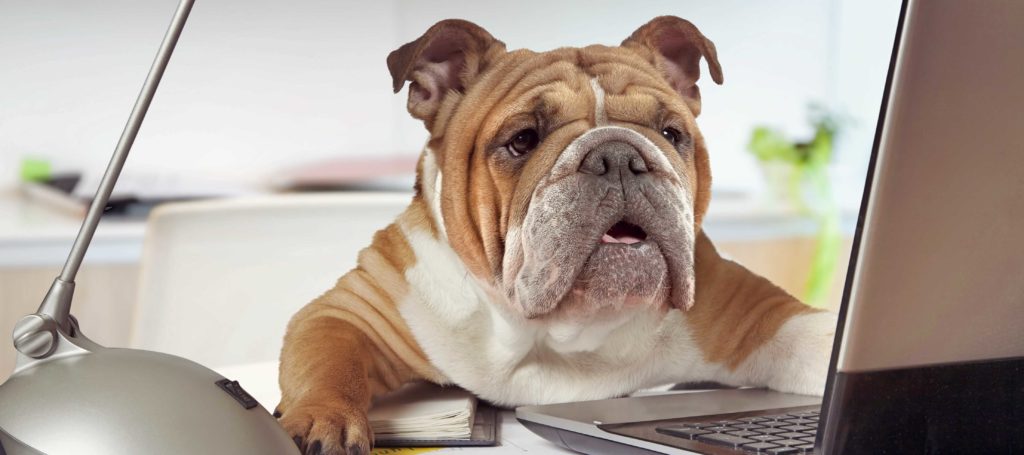 Remove Pet Hair From Furniture Office Cleaning Services in Springfield Missouri
Everyone loves the office dog, but no one loves all the pet hair that gets all over the office furniture. Your employees need to look professional without being covered in dog hair every time they sit on a couch, so what's the best way to remove unwanted pet hair from office furniture as part of your office cleaning services in Springfield Missouri? With our help, your couches, chairs, and ottomans will be spotless in no time at all.
Use Moisture
Water – Get your hand wet and run it over the hair-covered surface in a downward motion. The hair will stick to your hand, and you can wipe it off with a towel or napkin. Using a downward motion will prevent any potential static buildup that could reduce the amount of hair that clings to your hand.
Sponge – Add a small amount of water to a sponge so that it is barely damp. You don't want to soak your furniture in the process. Next, rub the furniture with the sponge. The small amount of moisture that is present on the sponge will cause the hair to clump up, making it easier to pick off and remove by hand.
Catch the Hair
Curlers – You can also use velcro hair curlers to remove pet hair. These curlers are particularly helpful if they have a metal coil at their core, because that coil can be twisted to get into corners that are otherwise hard to reach.
Packing Tape – Another way to successfully remove pet hair from furniture is to make your own lint roller by wrapping packing tape around your hand with the sticky side facing out. Then, pat your furniture down to remove the pet hair. You will probably need to repeat this process several times, as the tape can fill up rather quickly with both pet hair and fabric fibers from your furniture. You could also use an actual lint roller if you have one handy.
Static Cling
Latex Gloves and Balloons – Slip on a latex glove and rub the surface of the furniture with your hand. The static electricity generated by the friction of your movement will cause the hair to cling to the glove. You can complete this same process with a balloon. Simply blow up the balloon and rub it all over the furniture. To remove the hair easily, deflate the balloon and brush off the hair. Then, blow the balloon back up and continue the process.
Fabric Softener – You can use fabric softener dryer sheets to grab the pet hair sticking to furniture by rubbing them along the surface of the furniture. This method is easy, cheap, and very convenient. Another effective trick is to create a solution made of water and fabric softener and spray a fine mist of it on the furniture before attempting to remove the hair. This simple pre-step should help the hair better respond to your removal efforts.
Keep these suggestions handy for the next time you need to do a quick pet hair clean-up from your office furniture. Or if you'd like to have your furniture professionally cleaned, schedule our office cleaning services in Springfield Missouri. If you live in or near Springfield, Missouri, give the office cleaning professionals at Grime Scrubbers a call. We offer a variety of office cleaning services, including carpet and upholstery cleaning. You can reach us at 417-864-8862 or click here for a free quote.