Spot Office Cleaning In Between Visits From Your Cleaning Company in Springfield Missouri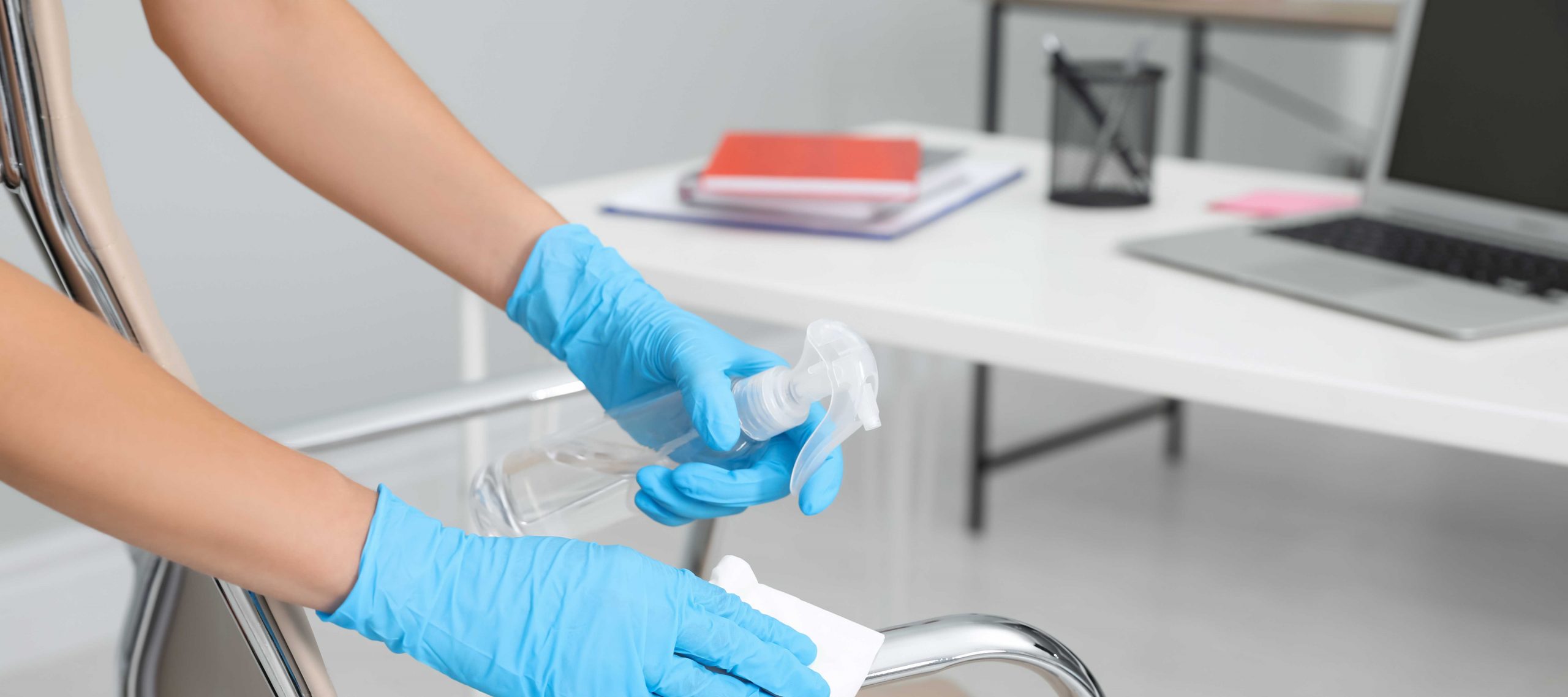 To protect your employees' health and safety, boost their morale and productivity and give a positive first impression when clients visit your business, there's great value in keeping your office clean. That's why many successful business owners use Grime Scrubbers as the professional cleaning company that they trust to maintain their professional image.
Some of our clients want their offices cleaned more frequently than others. Some business owners might find that their office looks sparkling clean the next day after the cleaning company in Springfield, Missouri makes their visit, but it can get pretty messy by the time their next scheduled cleaning day rolls around.
There are spot cleaning tasks your office workers can do to keep their workspace tidy in between visits. Not only does this make work easier for your janitorial services company, but it often improves office morale as well.
Cultivating office cleanliness doesn't have to involve major cleaning tasks. Small daily and weekly cleaning habits add up. For example, consider having the office fridge cleaned out at the end of each week so nothing moldy starts to grow over the weekend.
Make sure your restrooms are always stocked. Strive to avoid needless clutter on work desks or in other areas and get in the habit of spraying disinfectant at the end of the workday on items that are touched often to keep things cleaner and avoid germs from spreading.
Having plenty of waste bins on hand encourages employees to properly dispose of their trash instead of leaving it lying around. Even something as simple as having more mats around the office encourages more regular wiping of feet, especially during rainy and snowy months.
Never forget the impact that a good organizational system can have on reducing office clutter. Paper in particular is a large contributor to clutter but also potentially easy to deal with. A shredder can be very efficient way to dispose of unneeded paper and maintaining security. For paper you do need to keep around, filing cabinets and mailboxes are great organizational tools.
Owners and office managers generally take the lead in such efforts and your example can go a long way in encouraging your employees to do the same. This promotes a clean workplace culture and once these good cleaning habits become second nature, you may be surprised at how clean your office still looks by the end of the work week.
Daily office cleaning tasks can't replace a good thorough cleaning by a professional cleaning company in Springfield, Missouri. That's what you get when you work with Grime Scrubbers. Together, we can make your office shine every day of the week.
Grime Scrubbers has years of experience with all manner of janitorial services, including thorough office cleaning. We take great pride in our years of experience and we offer cutting edge cleaning services like our electrostatic disinfectant spraying to help prevent the spread of germs and bacteria.
Let Grime Scrubbers put our years of expertise to work for you. You can reach us at 417-864-8862 or click here for a free quote.