Team Cleaning vs Zone Commercial Cleaning in Springfield Missouri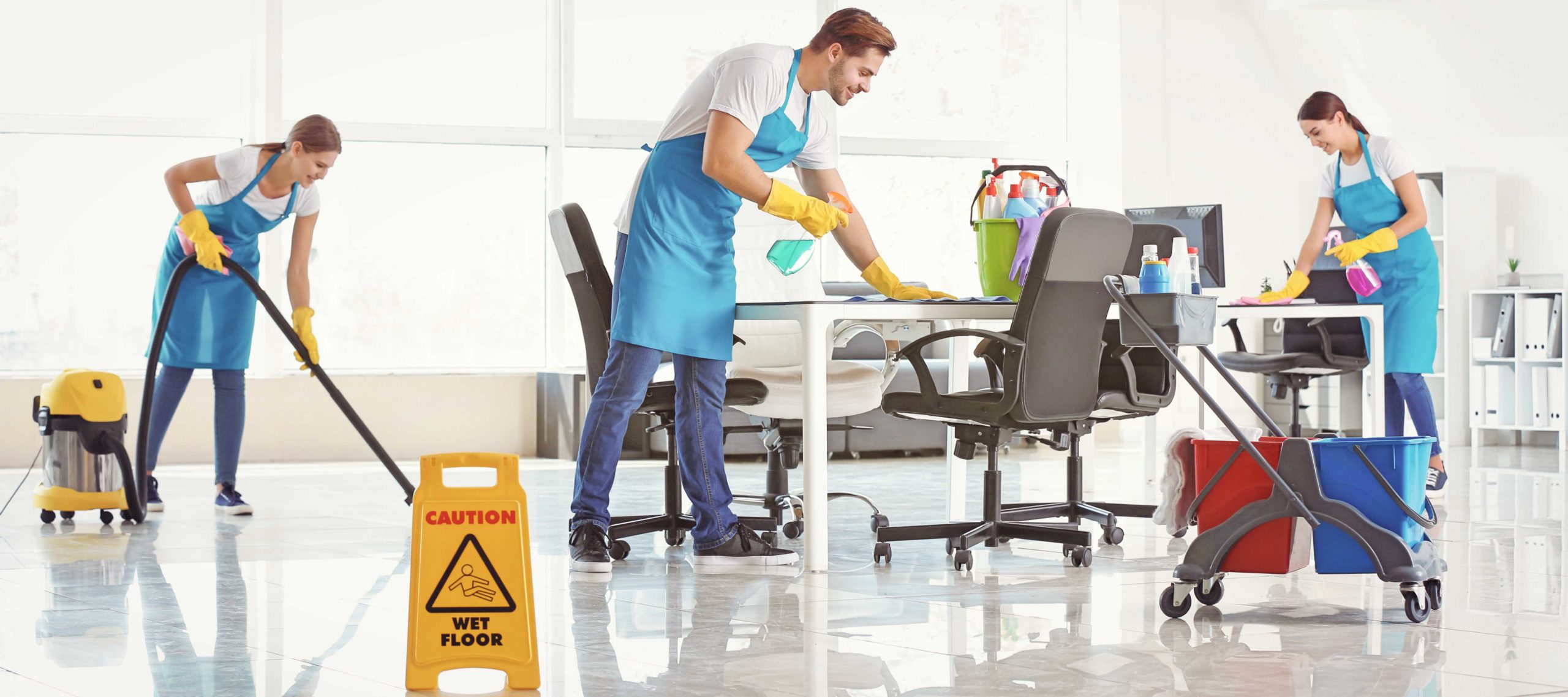 There are several different commercial cleaning companies to choose from in Springfield Missouri and there are also different commercial cleaning strategies that can be implemented to clean an establishment. Some methods work better than others depending on the specific situation. Each method has pros and cons.
Should you hire a janitorial services company that implements team cleaning or zone commercial cleaning in Springfield Missouri? Let's take a closer look at the different cleaning strategies to help you determine which one makes the most sense for your business.
Zone commercial cleaning means that one employee is assigned to clean a specific area of an establishment. That commercial cleaning employee takes care of all cleaning tasks within that area, from sanitizing to removing trash. As a result, that commercial cleaner becomes more familiar with the area that they're cleaning, which allows them to learn the ins and outs of how the area is supposed to look, what works best and how to do their job most efficiently.
This strategy works best for smaller offices. One advantage is that you don't have to worry about entrusting multiple individuals with security clearance for all areas of the building. Just for the specific area that they're in charge of cleaning.
Team cleaning works on the opposite principle. Instead of one individual working in one specific area, each member of the commercial cleaning crew is given a specialized task that they handle throughout the entire facility, such as vacuuming or cleaning all the restrooms.
More manpower allows them to clean your business faster and it allows professional cleaning crew members to specialize in the areas that they've been trained to work in, so they learn to do that specific task with greater skill and efficiency.
This strategy works best for larger offices. Employees don't have to share brooms, vacuums, and other cleaning supplies, so they can clean your business more efficiently by focusing on their specific tasks.
Which of these strategies does Grime Scrubbers use? Each method has its own advantages and we recognize that both have a place in our janitorial cleaning company's arsenal.
So we use both of these methods, depending on the size of the business, the budget of our clients, how quickly they need us to get in and out of their business and the teams we have available to put in place.
Whether team or zone cleaning, we always strive to utilize whichever commercial cleaning method is best for each of our clients' needs. Give us a call today, and we would be happy to discuss a janitorial cleaning program that works best for your business.
Grime Scrubbers takes great pride in our years of experience with all areas of janitorial services. We offer cutting edge cleaning services like our electrostatic disinfectant spraying to help prevent the spread of germs and bacteria.
Let Grime Scrubbers put our expertise to work for you. You can reach us at 417-864-8862 or click here for a free quote.