The Dirtiest Places in a Building – Industrial Cleaning Springfield MO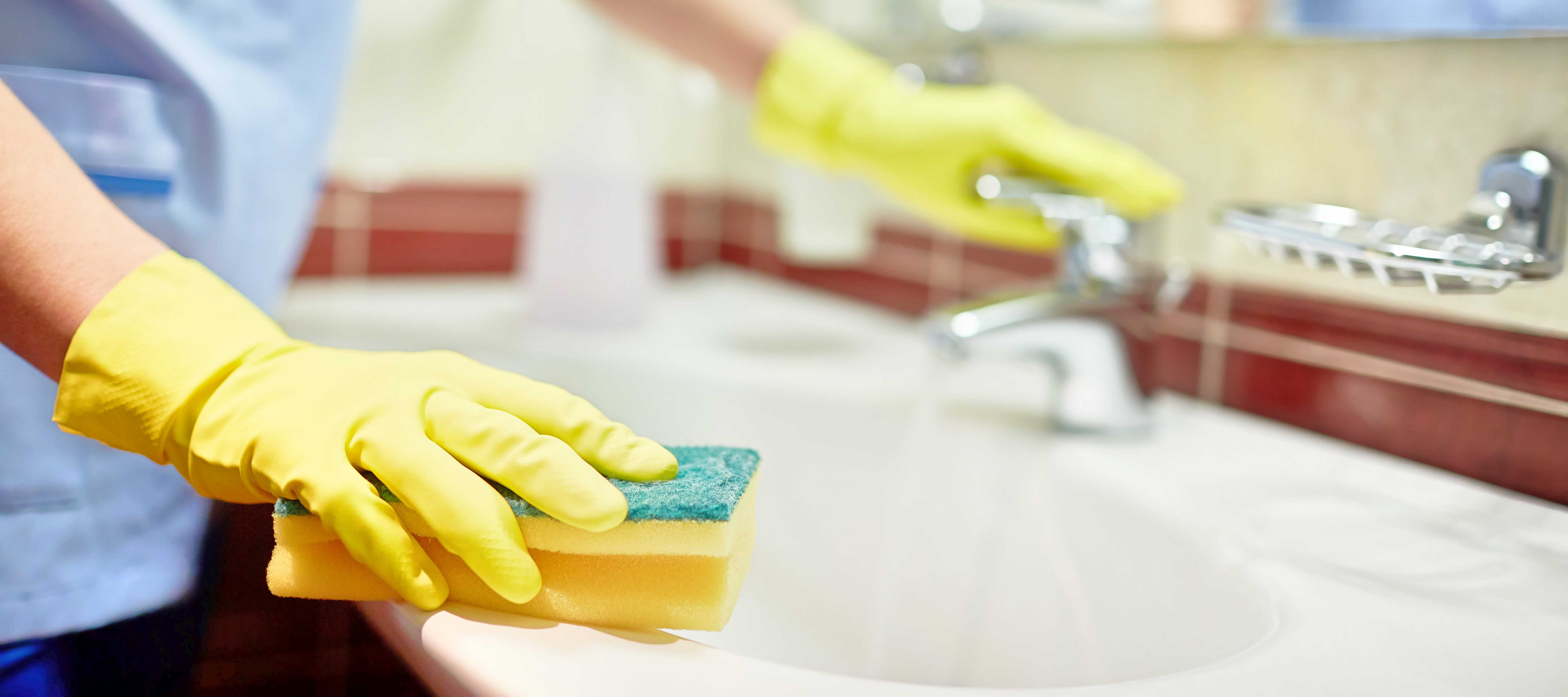 If we asked you to guess the dirtiest places in a building, what would you say—the toilet, the trash can, the bathroom floor? Although every home and office is different, today our cleaning company in Springfield Missouri is discussing the areas that are most commonly filthy and bacteria-ridden. Some will be commonly known, but others might surprise you. Get your cleaning supplies ready, because after reading this list, you might be tempted to scrub from top to bottom.
1. Sinks and faucets.
In both bathrooms and kitchens, the sink and faucet are usually filthy. You might be drinking water or brushing your teeth with water from a faucet that has black grime inside. To keep your faucet clean, remove the end every 1-2 months, soak it in vinegar, and brush it clean with a toothbrush. Your sink is also covered in germs due to the moist environment and the bits of food that pass through. Washing your sink is important, but remember to disinfect it as well (preferably 1-2 times a week).
2. Door knobs, handles, light switches, etc.
Yes, they're small, but all of those knobs, pulls, handles, and switches around your building are frequently touched and rarely cleaned, making them some of the dirtiest places in your building. Include them in your weekly cleaning routine to prevent germs and bacteria from building up. Remember to include your stove's knobs and your microwave's handle, which are often contaminated by food-covered hands.
3. Carpets.
Most vacuums just aren't strong enough to suck up all of the bacteria hovering in your carpet. Imagine all of the skin cells, dust, pieces of food, pollen, and pet dander that accumulate there over the years. Although regular vacuuming is a good idea, try to have professional carpet cleaning in Springfield Missouri once every 1-2 years with a hot-water extraction method as well.
4. Toilets and the surrounding area.
These are obviously some of the dirtiest places in a building, but they must be mentioned. Although most people clean their toilets, remember to clean the surrounding floor and wall as well. Find a cleaner with enzymes that can break down the organic material and get rid of the bacteria.
Now that you've learned about the dirtiest places in a building, if you're searching for a reliable and reputable company that does industrial cleaning in Springfield Missouri, contact Grime Scrubbers. We do everything from commercial cleaning and floor care to window cleaning and construction cleanup. If you're interested in learning more, give us a call at 417-864-8862.