Tips for Cleaning Upholstery – Deep Cleaning Services Springfield Missouri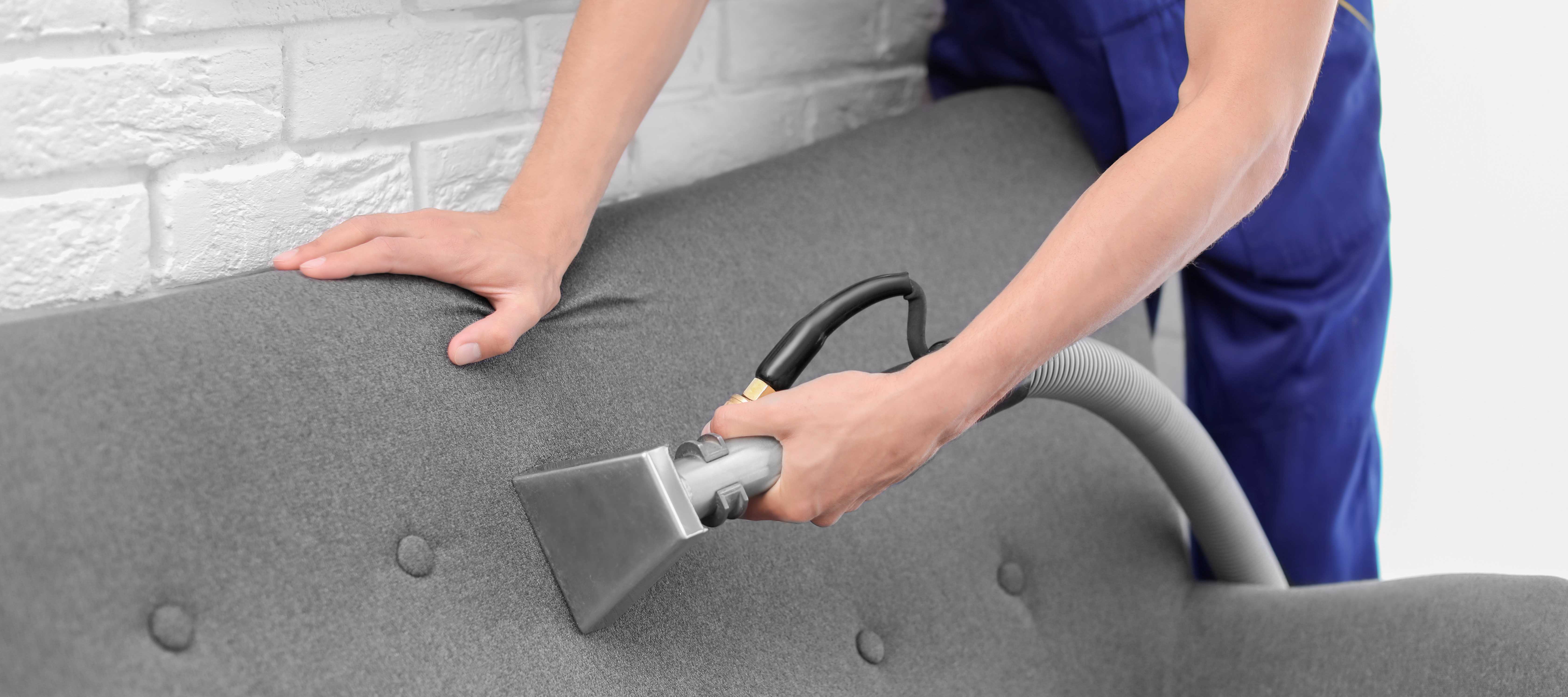 Although most homes and offices contain upholstery that is frequently used, those couches and cushions rarely receive thorough deep cleaning services. Just picture the many years of dust, dirt, and grime that have sunk into your upholstery and climbed into the crevices between the cushions!
Upholstery cleaning can be tricky, which is why so many people avoid it, but you can accomplish this troublesome cleaning task with a few basic pointers. Ready to get started? Check out the tips for cleaning upholstery that we've compiled.
Vacuum first and frequently.
Preparing for a thorough upholstery cleaning? Vacuum. Completing your weekly chores? Vacuum. Quickly cleaning your office's waiting room? Vacuum. Regularly vacuuming your upholstery will prevent build-up, and any in-depth upholstery cleaning should begin with your vacuum to remove excess dirt and debris.
Check the label.
Your upholstery should come with a label, and that label should feature one or more markings explaining laundry care.
If you see a "W," you know that you can treat the fabric with a water-based detergent.
"S" relays that only solvents can be used to clean the fabric (i.e., it will need to be professionally cleaned).
"WS" means that either method is fine (water-based detergent or solvent).
"X" means that you should only vacuum this fabric, no solvents or detergents allowed.
Beware of wetting the cushions.
When you're cleaning the upholstery fabric, be sure that you don't wet the cushion itself. A wet cushion can soon become a damaged, irreparable cushion due to mold and mildew growth. If you're able to fully unzip the cover, remove it before washing. And if that sounds like a hassle, try sliding a piece of plastic (like a cutting board or a plate) between the fabric and cushion instead, before you attempt to remove that tough stain.
Confront stains fast.
Time is a stain's best friend, so as soon as you spot a spill, attack it! Blot it up with a paper towel or cloth (rubbing can push the stain further into the fabric fibers), and then confront the remaining stain. Also, even though you're hurrying and time is of the essence, be sure to conduct a test patch in an inconspicuous place if you're using a new cleaning product.
Apply cornstarch to grease stains.
Cheap and easily accessible, cornstarch is the perfect solution when you're struggling with a grease stain on leather or vinyl upholstery. Simply sprinkle on some cornstarch, allow it to sit for several hours, and wipe (or vacuum) away.
Now that your upholstery is clean, let's keep it that way! Ban food from the sofa, beat your cushions periodically, rotate/flip the cushions for even wear, and remember to vacuum regularly.
If you're searching for a reliable and reputable cleaning company for deep cleaning services in Springfield Missouri, contact Grime Scrubbers. We do everything from commercial cleaning and floor care to window cleaning and construction cleanup in Springfield Missouri. If you're interested in learning more, give us a call at 417-864-8862.