Touch Point Commercial Cleaning in Springfield Missouri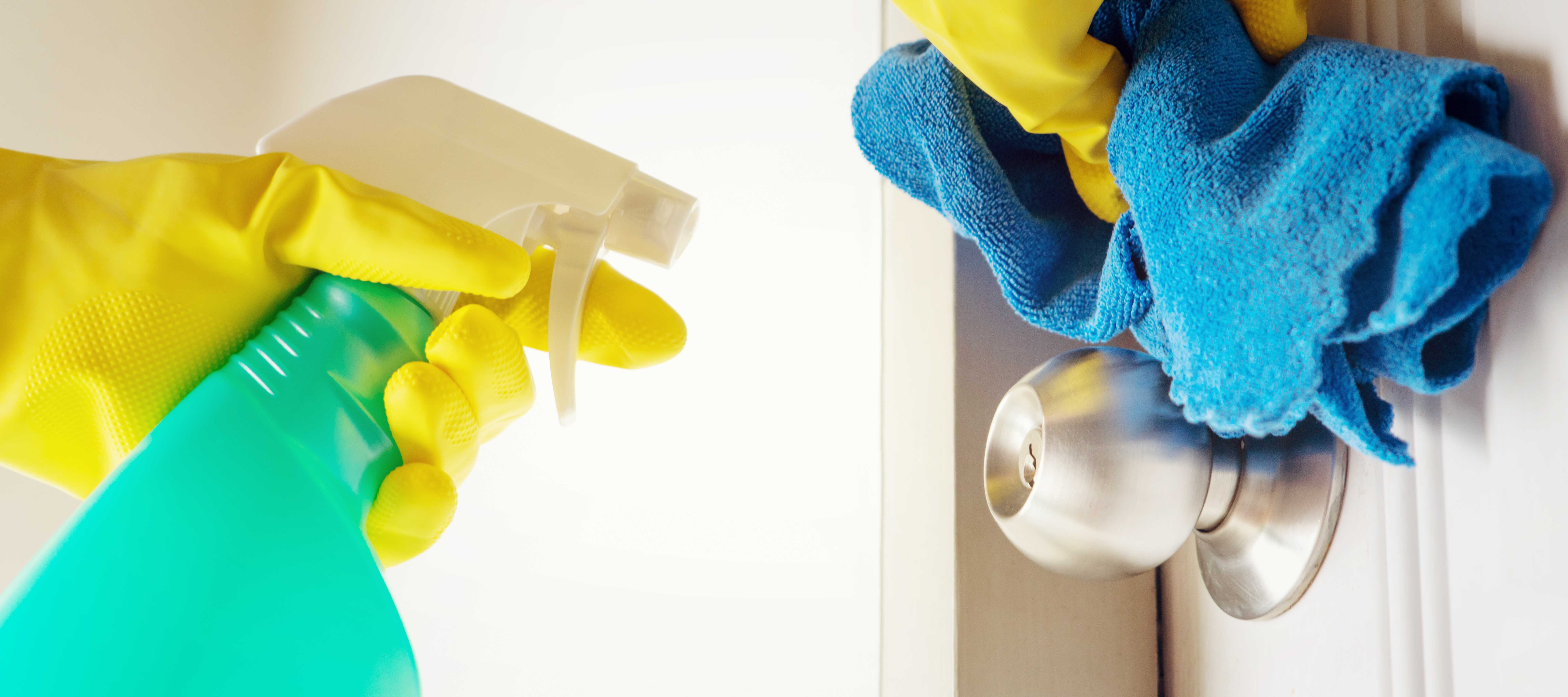 In every business, there are certain surfaces that get touched more frequently than others. Such areas are known as touch points. They tend to contain the most germs and need the most regular commercial cleaning in Springfield Missouri.
Examples Of Touch Points
Touch points vary from business to business, but some objects often identified include doorknobs, elevator buttons, keyboards, light switches and other objects often touched by multiple people per day. Think about the "high-traffic" objects your business has and pay them special attention when it comes to keeping them clean. But aside from keeping your business looking nice, touch point commercial cleaning has a very important additional benefit.
Reduced Sickness In The Workplace
A work environment with dirty touch points is not only visually unappealing, but also a potential health hazard. Germs that settle on these surfaces can linger for long periods of time, and as people touch them and move on to touch other surfaces, the germs continue to spread.
The next thing you know, you have people calling in sick to work, potentially putting a heavier burden on other employees. Even if an employee isn't feeling bad enough to call in, an under the weather worker often suffers from reduced productivity, which can cut into a company's bottom line. Keeping the workplace clean and disinfected can alleviate such concerns.
Touch Point Commercial Cleaning Tips
If performing a business-wide cleaning, start with the surfaces that are less frequently touched. This will ensure less germ carry-over to the more heavily-trafficked objects.
After using a disinfectant on a surface, don't rinse and dry immediately. It may take several minutes for the solution to take effect. Consult the manufacturer label for recommended times. Failing to do so could reduce or even completely remove the effectiveness of the cleaning.
If touch points are located above one another, clean from top to bottom to ensure that dirt particles don't potentially fall onto an already-clean surface.
Having a knowledge of touch point cleaning is essential to maximize the cleanliness of your business. It can be overwhelming determining the best way to go about handling such a task on your own, but we here at Grime Scrubbers are all about getting and keeping your business as clean as possible. Let us showcase our commercial cleaning skills for you. You can reach us at 417-864-8862 or click here for a free quote.