Wash Your Hands Properly Bathroom Cleaning Services in Springfield Missouri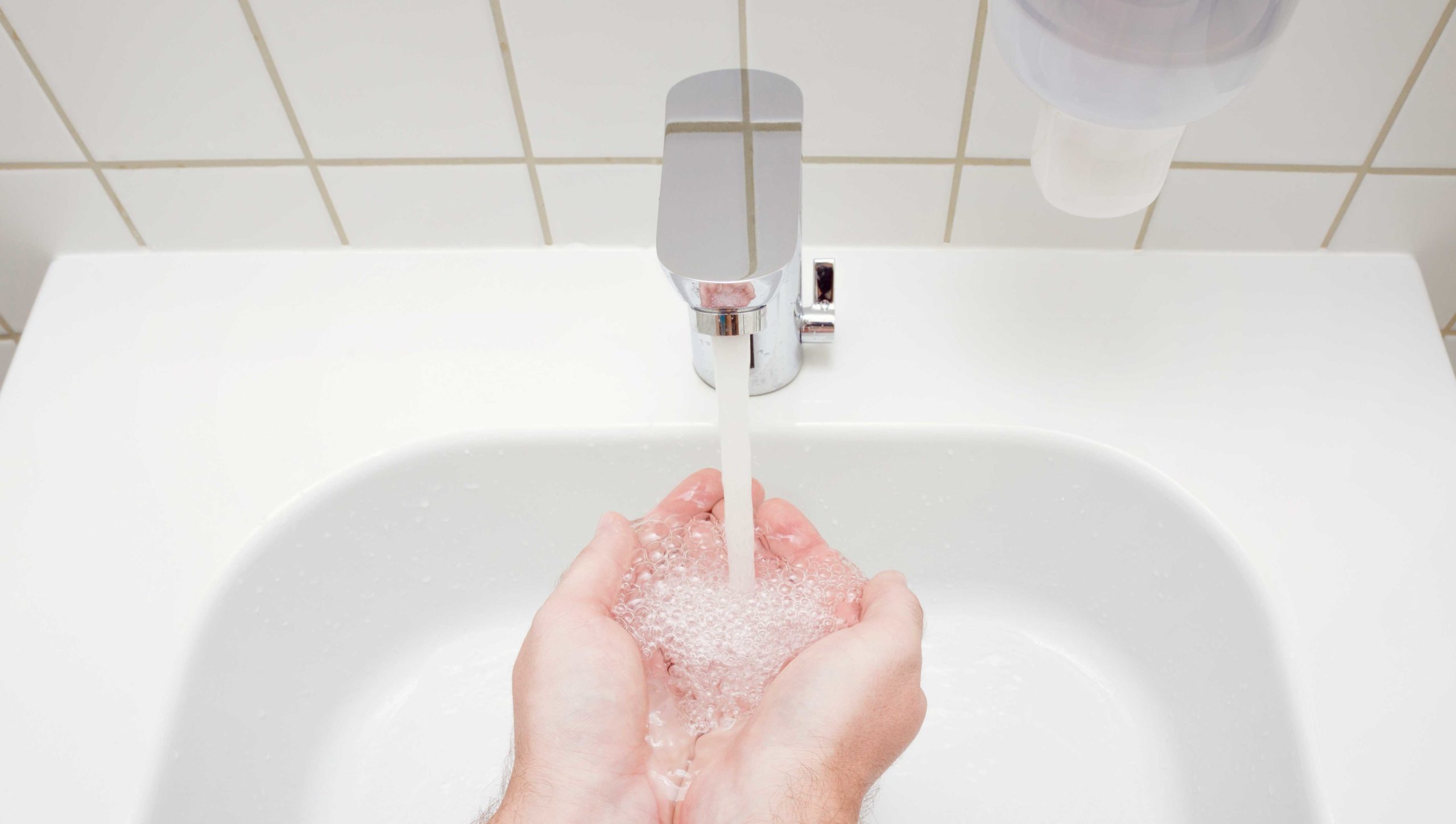 Everyone is on high alert about germs these days. You can try your best to avoid crowds, eat healthy, and load up on vitamin C all you want, but we live in a world where germs are simply part of life. You can't help but eventually be around someone who is coughing, sneezing or clearing their congested throats.
There is no shortage of germs floating around, so to keep the germs at bay and prevent the spreading of illness, it is essential that we wash our hands regularly and thoroughly. To help you and your loved ones stay healthy, here are some tips regarding how to wash your hands properly as part of our bathroom cleaning services in Springfield Missouri.
We touch so many things every day that it is next to impossible to know with what exactly we're coming into contact. Doorknobs at the office, credit card machines in the checkout line and pumps at the gas station are touched multiple times per day by different people. There's no telling what sorts of germs are making themselves at home in such places. With a simple touch you could be exposed to the flu, the common cold, or other infectious diseases. The best way to rid yourself of worry? Wash those hands properly by following these steps:
Wet Your Hands
To start off, turn on the tap. You want clean, running water to wet your hands. The water should be hot, but not scalding. Burning your skin is bad—please do not do that. Wetting your hands prior to applying soap is important, as the water will help to activate the soap and really get those digits clean.
Apply Soap and Lather
Once your hands are good and wet, soap can join the party. With most hand soaps, you will need a dollop about the circumference of a dime. Then, lather your hands by rubbing them together with vigor. Be thorough here, as there are many nooks and crannies that could be hiding germs. Be sure to get under your fingernails, in between each finger and thumb, and don't forget about your wrists. You should spend no less than twenty seconds lathering.
Rinse
Turn the water back on. Remember, it should be clean, running water that is hot (but not too hot!). Thoroughly rinse off all the soap while continuing to rub your hands together. Be just as meticulous here, making sure to rinse all those hard-to-reach places. When you have finished rinsing, turn off the tap.
Dry
After your hands are fully rinsed of all the soap, it's time to dry those babies off. If you're at home, grab a clean hand towel and rub your hands until they're dry. If you're out and about, either use paper towels or air dryers. But regardless of what you use, dry your hands off completely. Once you have done this—congratulations! You have just washed your hands properly.
Hand washing is important. There's no way around it. It's a simple process that can make an enormous difference not only in your health, but also in the health of your friends, colleagues, and loved ones.
Here at Grime Scrubbers, we're all about cleaning and sanitizing. Our professionals are equipped to handle any job, including windows, floors, and bathroom cleaning services in Springfield Missouri. If we can be of service, give us a call today at 417-864-8862 or CLICK HERE to receive a free quote. We look forward to hearing from you.