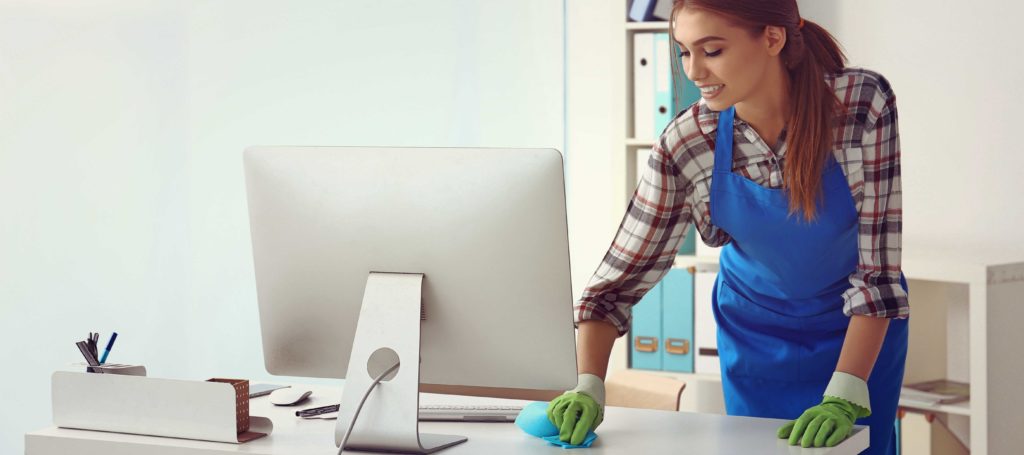 Winter Cleaning Tips From Our Cleaning Business in Springfield Missouri
Don't let the term "spring cleaning" fool you. Keeping your office looking and feeling clean during the remaining three seasons is just as essential. Now that the weather is getting colder, most of us are spending more time indoors, where we may face dust, cold and flu germs, and other things we don't want to inhale. To help you keep your office both hygienic and looking sparkly, we've rounded up some key winter cleaning tips from our cleaning business in Springfield Missouri.
Clean Your Windows
Come winter, you'll want as much sunlight pouring through your windows as possible. That can't happen if you have smudgy, dirty panes, though. Before it gets too cold outside, give your windows a good cleaning or call in a window cleaning professional to do it for you.
Disinfect, Disinfect, Disinfect
Cold and flu germs spread like wildfire this season. You can help keep yourself and your staff healthy by stocking up on disposable disinfectant wipes and using them often. The office kitchen is usually the biggest culprit when it comes to germs (especially with all the seasonal get-togethers involving food!), so focus your efforts there. Countertops and appliance handles are germ hot-spots.
Vacuum and Rotate Your Couch Cushions
To prevent dust mites and to create the most even wear on your office couch, it's best to vacuum and rotate the couch cushions around twice a year. Doing this when the weather gets colder or warmer is a good way to remember it. Vacuum the side you've been sitting on, flip it, and vacuum the other side. Easy enough!
Keep Your Floors Clean
Salt, dirt, and debris from icy, snowy weather can really take a toll on your floors. Before any snow storms hit, deep clean your carpets. During winter, make sure to keep up with regular vacuuming, sweeping, and mopping. You can help prevent dirt and salt from entering your officee by putting a rough mat (like rubber or coir) in front of entryways and encouraging employees and guests to wipe their boots thoroughly before stepping inside. Other great tools are a boot scraper and a shoe rack for wet footwear to dry.
Minimize Dust
With the doors and windows staying shut this season, dust can accumulate quickly. There are a lot of ways you can reduce dust in your home this winter:
Change out your HVAC filters, ideally once every month. This is one of the biggest winter cleaning tips we can give you, as it will make the air in your office much more breathable. If you're really worried about dust, choose a HEPA filter.
Similarly, clean your air ducts. Dirty air ducts can generate both dust and mold.
Take a look at your storage areas. Round up anything you won't use this season and put it in a bin or bag. Items that are just sitting around are a big dust producer.
When you're doing your routine dusting, use a microfiber cloth or duster and work top to bottom. Don't overlook the tops of door and window frames or ceiling fans.
Are these winter cleaning tips leaving you more stressed than inspired? We understand. Cleaning, especially in this weather, takes time and energy. If you're feeling overwhelmed, why not call in the pros? If you live in or near Springfield, Missouri, give the cleaning professionals at Grime Scrubbers a call. We offer a variety of cleaning services, including window cleaning and carpet cleaning. You can reach us at 417-864-8862 or click here for a free quote.