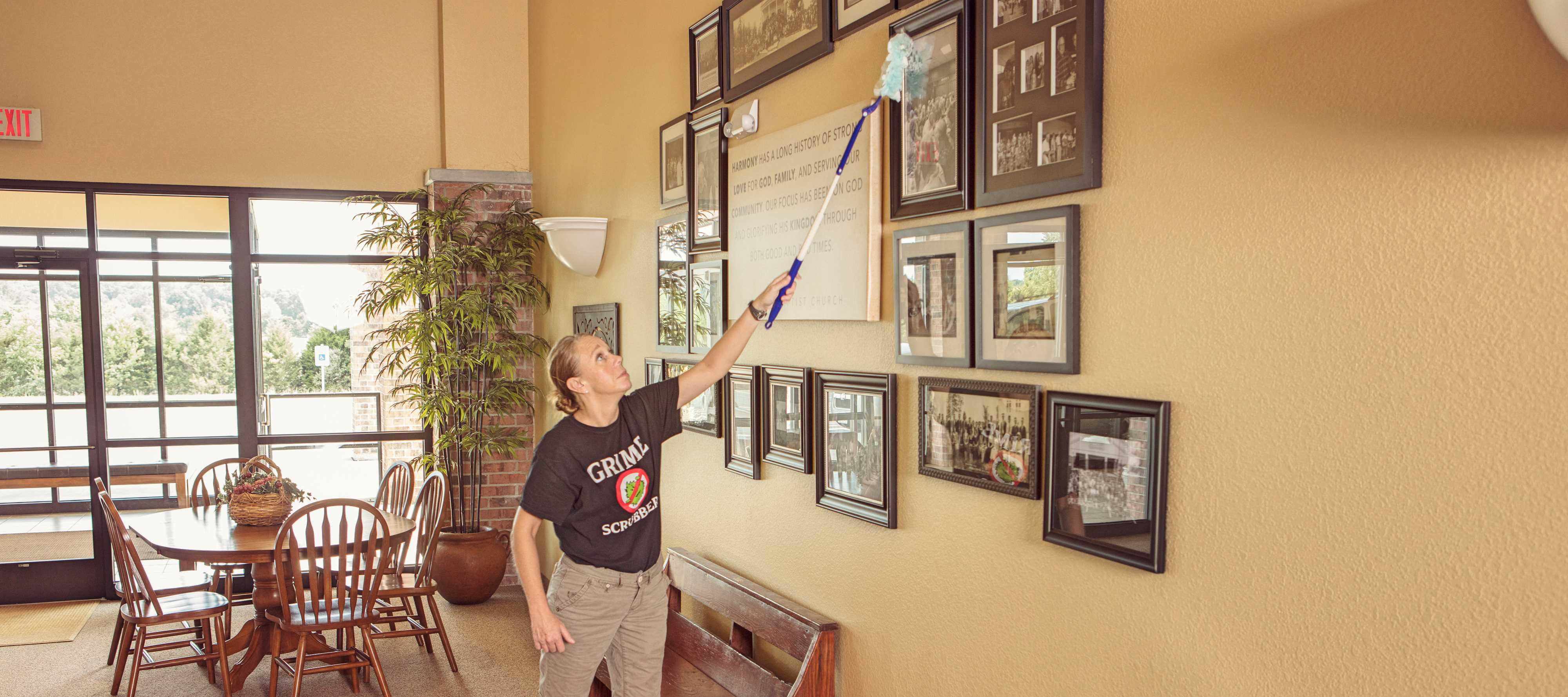 Locally-Owned and Operated for over 25 Years
Grime Scrubbers is your local, professional cleaning company in Springfield Missouri. We have been locally-owned and operated for over 25 years, and we take pride in each and every cleaning job that we do. We are a single-source provider for all of your commercial cleaning needs, offering our services 24 hours a day, 7 days a week, and 365 days a year. Whether you need a one-time service call, construction cleanup, or an ongoing maintenance program, Grime Scrubbers can meet your needs. We will customize a cleaning program for you, tailoring it to fit your needs and budget. You can count on us to complete the job right the first time around, delivering exactly what you want and need for your business.
Management
Aleasha Green
Aleasha Green is the General Manager of Grime Scrubbers, Inc. She has lived in Springfield, MO her whole life. She is married with a son. She and her family enjoy travelling and spending quality time together. She started with the company in 2007 as a cleaner and quickly moved up to Assistant Manager. She took over the position of General Manager in 2012. She is very hands-on as a manager and takes care of day-to-day operations to ensure our customers are pleased with the services they receive. Building a partnership with our clients is her top priority, and her customer service is top notch.
---
Serving Southwest Missouri with Process-Driven Excellence
Our team is dedicated to completing each job perfectly every time. We never compromise on quality, price, or efficiency. No matter what the size of your facility, you will receive the same dedication to professionalism and the highest level of service.
Quality Control
We have the most extensive quality control department around, assuring 100% satisfaction for every client and easy follow-up if you have any additional needs.
Caring for Your Environment
Environmental concerns and new technologies have taken commercial cleaning services to a new level. Due to our increasing sanitation standards, the old mop and bucket have been replaced by new microfiber tools, environmentally safe products, and state-of-the-art cleaning methods.