Improve Employee Safety With Office Cleaning Services in Springfield Missouri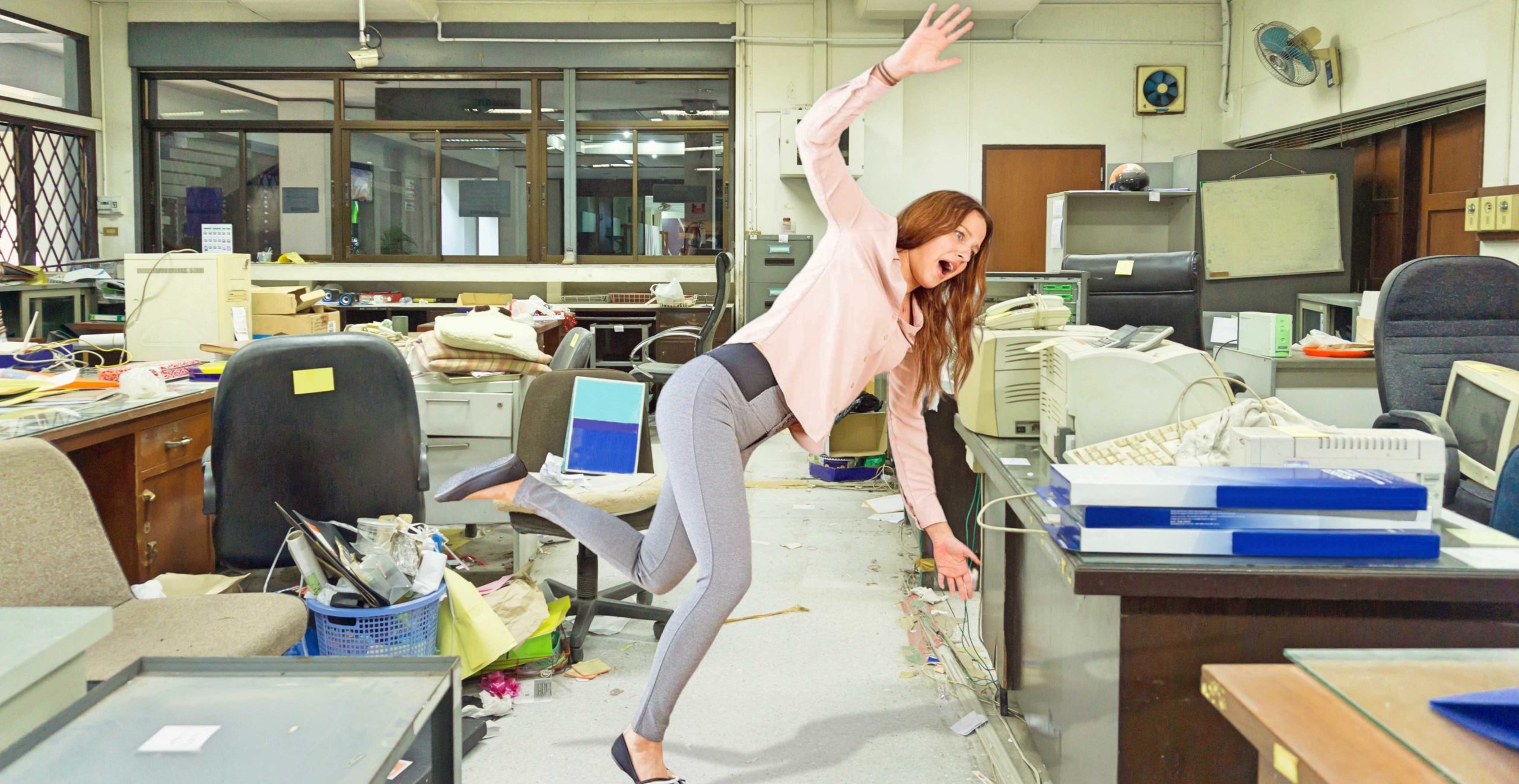 Businesses of all types are facing severe challenges these days when it comes to finding and hiring quality employees. The last thing a business owner wants to do is lose a good employee to an easily avoidable workplace injury that could lead to an expensive Workers Compensation claim.
Slips, trips and falls make up a large number of yearly workplace injuries. Sometimes this can be due to clutter or debris. Other times, the culprit may be poor signage when cleaning and not alerting people to wet floors or other hazards.
The good news about workplace slips, trips and falls is that they're easily avoidable with a good cleaning routine or by hiring a company you can trust for office cleaning services in Springfield, Missouri. Here are some tips to improve employee safety by minimizing trips and falls from occurring in your workplace.
Utilize Rugs
During wet weather, employees and customers tend to track in snow or water from the outdoors. This can lead to water spots on the floor. Instead of taking a chance on employees or customers slipping and falling on these spots, consider placing rugs at the entryways of your establishment to sop up excessive moisture.
Have Proper Lighting
A surprising number of businesses have inadequate lighting. Trip hazards on the floor, such as exposed cords, uneven surfaces or loose rugs, may be harder to spot in low light. Make sure your establishment has strong lighting so people are aware of any hazards in their path.
Clean Spills Fast
Occasional spills are inevitable in the workplace. Don't allow them to sit long enough for someone to possibly slip and fall. Clean them up as quickly as possible, either with a paper towel, cloth, or if the spill is large enough, with a mop and bucket.
Utilize Wet Floor Signs
Sometimes it can be hard to tell that a floor is wet until it's too late. Consider placing multiple wet floor signs around a wet area for people approaching from different directions. Not only can this reduce the chance of injury, but it can also prevent the injured party from seeking legal action due to neglect on the part of the establishment.
Businesses who attempt to do their own office cleaning may not have the proper signage on hand and your employees likely won't have the proper training to be careful when and where they mop and take the proper precautions to follow up with a dry mop to minimize the chance of a slip and fall accident.
Keep Walkways Clean And Organized
There can be multiple trip hazards in an office environment. Keep cords properly against the wall or covered with a rug. Flatten out any rugs that may be sticking up. If there's an uneven surface, make sure that employees and customers are aware of it.
You don't want anyone at your workplace to become another slip, trip and fall statistic. It's bad for business and could lead to an expensive lawsuit. Following these tips can go a long way toward keeping everyone safe and your establishment running efficiently.
Perhaps the most efficient way to reduce the risk of slip and trip hazards is by calling on the professional office cleaning services of Grime Scrubbers. From clutter to spills, we keep your business both clean and safe from top to bottom.
Grime Scrubbers has experience with all manner of janitorial services including office cleaning services. We take great pride in our years of experience and we offer cutting edge cleaning services like our electrostatic disinfectant spraying to help prevent the spread of germs and bacteria.
Let Grime Scrubbers put our expertise to work for you. You can reach us at 417-864-8862 or click here for a free quote.