Vacuuming Tips & Tricks – Professional Carpet Cleaning Springfield Missouri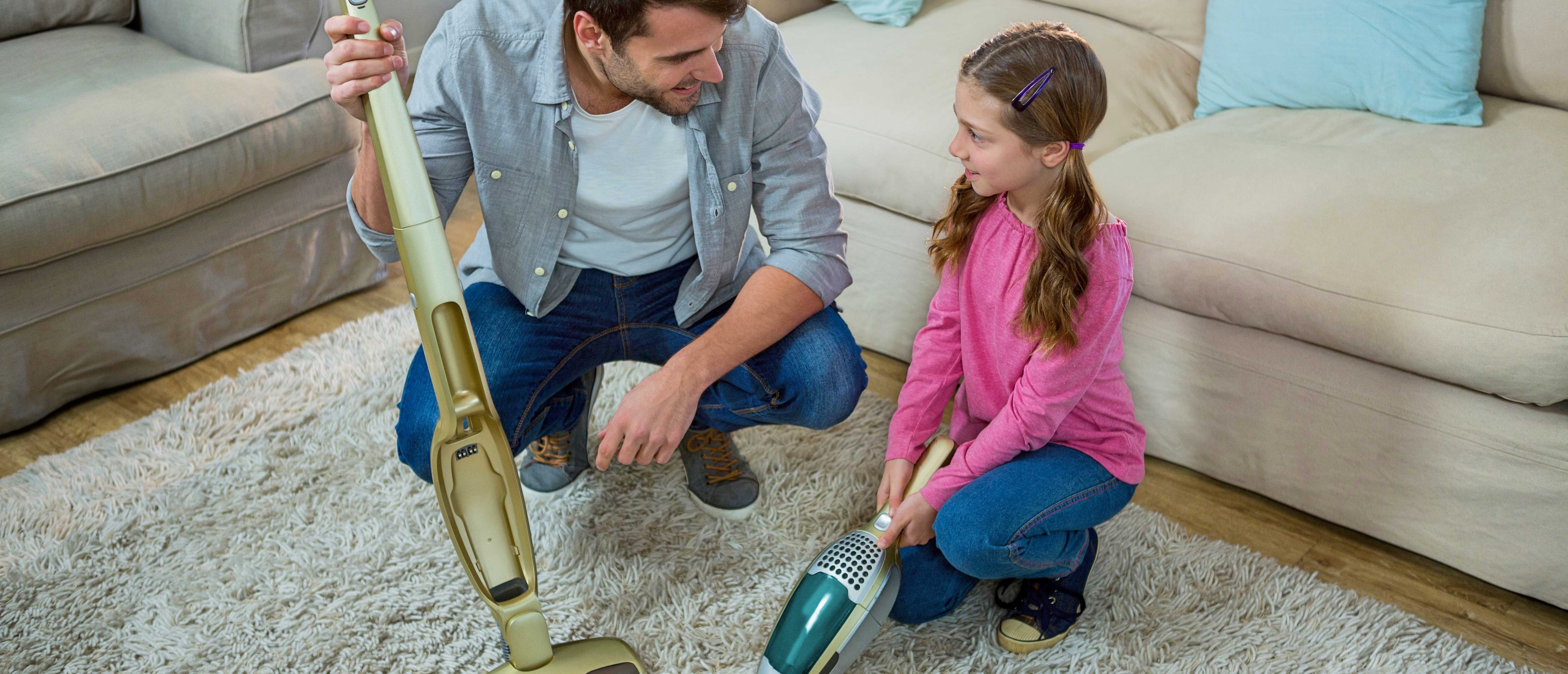 Everyone knows how to vacuum, right? You plug in the vacuum cleaner, turn it on, and move it across the carpet. As long as you have a good vacuum, that's all there is to know. Or is it?
In fact, there are some valuable vacuuming tips and tricks that could make a huge difference in the condition and cleanliness of your carpet. Don't worry— vacuuming is still a very simple household chore, but if you want your vacuuming regimen to really count, you need to learn the tips below on professional carpet cleaning.
Go Slow
Many homeowners run their vacuums speedily back and forth over the carpet, giving it a quick once-over. If you want your vacuum to really do its job, you need to give it time to suck out all of that dirt, dust, and grime. Pretend that you're moving in slow motion and remember to overlap your strokes. Slow and steady wins this race!
Get All Nooks and Crannies
It's so easy to ignore the awkward corners and hidden patches of carpet. If you're in a rush, feel free to skip these spots occasionally, but try to still hit them regularly to prevent build-up.
Clean the Rest of the Room First
When you dust your furniture and blinds, a lot of that dust will fall down onto the carpet. It's difficult to see sometimes, but it's there. For a more thorough clean, dust first and vacuum second.
Empty Vacuum Bags Regularly
It's easy to forget or ignore this step, but emptying your vacuum bag regularly is important. Don't wait until it has filled to the brim either. When it's about one-half or two-thirds full, empty it out or replace it (depending on the type of vacuum you have).
Vacuum at Least Once a Week
Vacuuming shouldn't be a chore that you only do once in a blue moon, or when you have guests coming over. Ideally, you should be vacuuming your carpet at least once a week. If your carpet gets a lot of foot traffic and/or you have pets, you might need to bump that up to two or three times a week. Finally, remember to call in the pros for a deep clean about once a year.
Maintain Your Vacuum
Purchasing a quality vacuum is important, but maintaining it is just as crucial. You will need to clean the filter and the rotating-brush supports, and if you spot any damage to the cord, replace it. Also, don't vacuum over small items like pennies, paperclips, and bobby pins, which can clog the hose or damage the fan.
With just a little extra effort, you can really make the most of your vacuum. After all, if you're going to do a chore, do it right!
Call the cleaning professionals at Grime Scrubbers and schedule your annual or biannual professional carpet cleaning in Springfield Missouri. We offer a variety of floor care services, so whether your floors are carpet, wood, vinyl, linoleum, or even concrete, we've got you covered. If you want a grime-free floor, give us a call at 417-864-8862 for a free quote.