Choosing a Commercial Cleaning Company in Springfield Missouri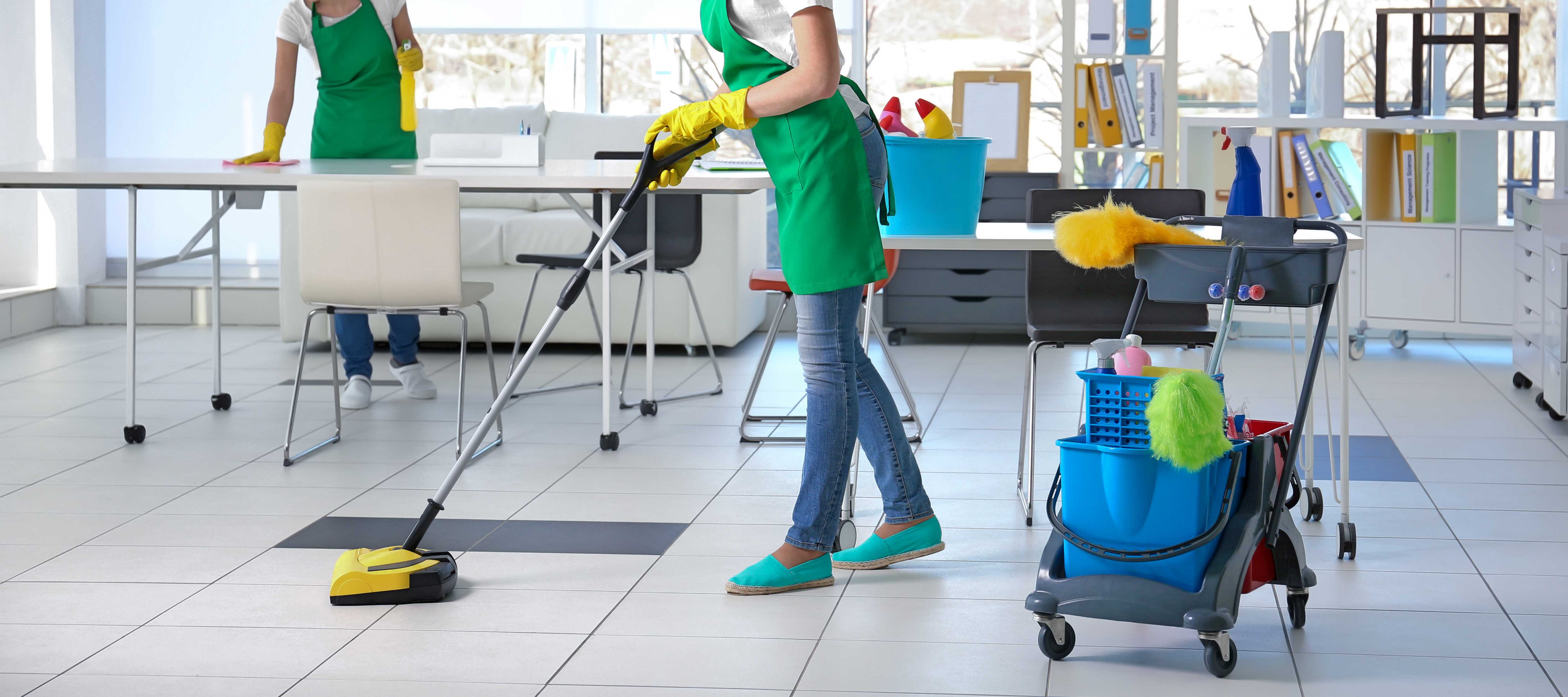 When a building doesn't have a custodian, it's easy for cleaning duties to fall by the wayside. Caught up in their regular work duties (or being purposely neglectful), employees forget to complete their assigned cleaning tasks. Suddenly, the desks are dusty, the floor is covered in crumbs, the garbage disposal smells funny, and no one wants to go into the bathroom. Hiring a commercial cleaning company in Springfield Missouri will be good for your company's morale, organization, and respectability.
Employee Happiness
If your building is full of overflowing trash bins, strange bathroom smells, and general grunge and grime, I'll bet your employees aren't very pleased. A clean office is a happy office, after all. Plus, when you learn how to choose a commercial cleaning company in Springfield Missouri, you eliminate the need for employees to complete cleaning tasks that should be performed by a pro.
Productivity
When your employees are free to work on their usual tasks instead of taking time out to wash windows and restock toilet paper rolls, you'll find that work is getting done a whole lot faster. Plus, the increased cleanliness and organization will improve your productivity.
Good Health
Regular cleaning by a pro will help your building stay free of germs, which will, in turn, help your employees stay healthy and take fewer sick days.
Impress Clients
Let's face it, it's a little embarrassing to invite clients to your building when the place isn't in peak condition. If you don't want clients cringing at the state of your bathrooms or the dust on your desk, you need to learn how to choose a commercial cleaning company.
How to Choose a Commercial Cleaning Company
1. The company should offer a wide variety of services.
If a company works primarily on window cleaning or floor cleaning, how can you expect them to clean your entire office? Find a business that is willing to clean everything so that you don't end up hiring specialists for each duty.
2. Their services should be flexible.
A great commercial cleaning company will work with you to establish a plan that accommodates your budget and tackles all of your wish-list items. If a company offers one standard plan and won't budge from that schedule, task list, or price.
3. They should have fantastic reviews.
One of the best things about the Internet is that anyone and everyone is free to broadcast their thoughts, so take advantage of it. Before you hire a cleaning company, scroll through their reviews and note anything that gives confirmation or concerns.
4. They should be willing to stop by for an emergency request.
What should you do if someone is sick all over their desk? Or what if your company's president calls to say that he will be stopping by tomorrow? Your cleaning company should be willing to send someone over quickly when an emergency occurs.
5. They are kind, courteous, and reputable.
Finally, the company and its staff must be all of those good things that we look for in employees: respectful, trustworthy, responsible, polite, hardworking, etc. You might want to ask how the company screens its employees pre-hiring and how it trains them post-hiring.
If you're searching for a reliable and reputable commercial cleaning company in southwest Missouri, contact Grime Scrubbers. We do everything from commercial cleaning and floor care to window cleaning and construction cleanup in Springfield Missouri. If you're interested in learning more, give us a call at 417-864-8862 or click here to receive a free quote.